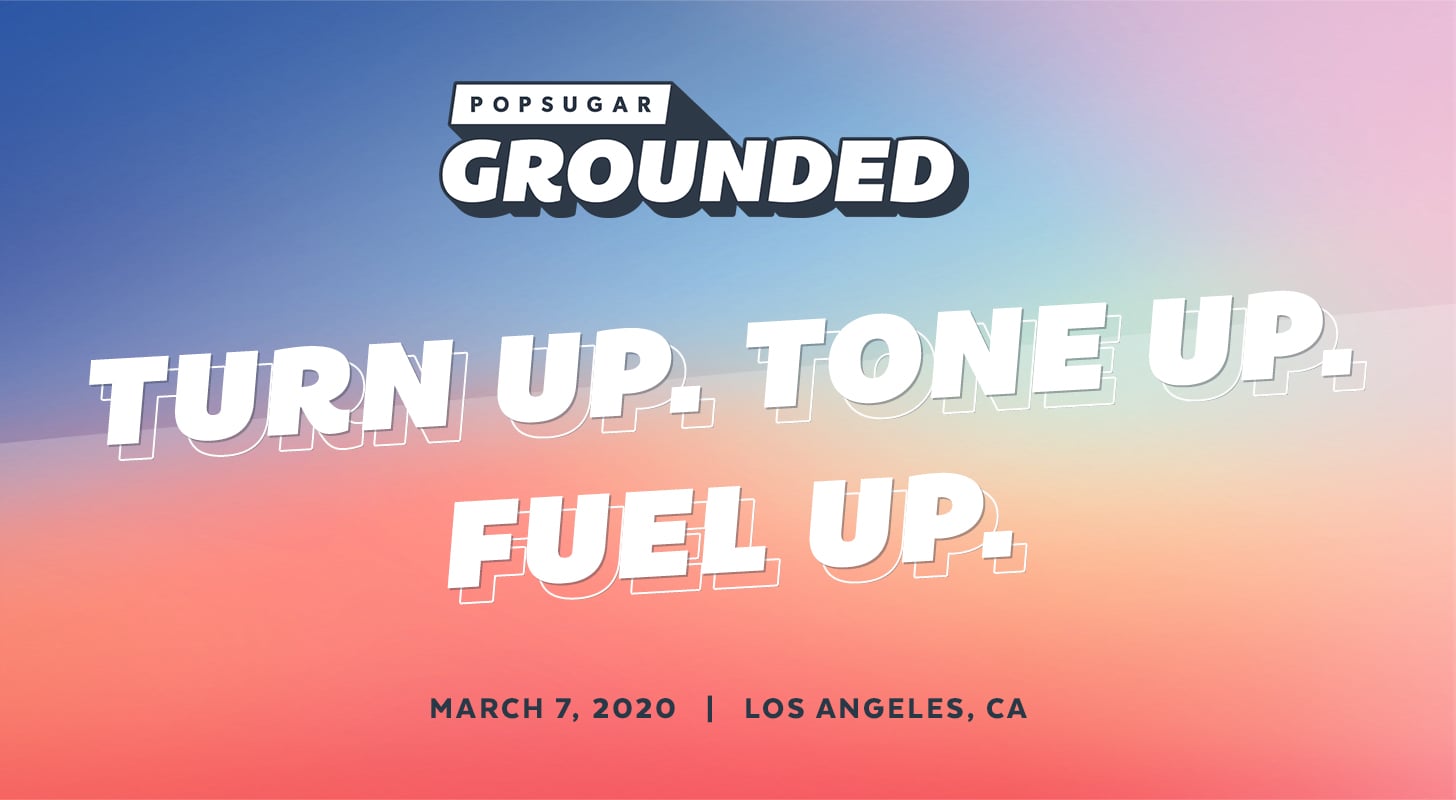 Get ready to turn up, tune up, and fuel up! The fitness and wellness programming you love from POPSUGAR Play/Ground is coming to LA for one day only. Don't miss the first-ever POPSUGAR Grounded, our immersive wellness event on Saturday, March 7, at Goya Studios in Los Angeles. There will be powerful workouts, soulful workshops, inspiring discussions with game-changing women, and more!
Whether you want to rev up or cool down, there are tons of fun activities to enjoy at the event! Visit the Body Garage to gear up your mind and body with electric workouts led by top instructors including Tone It Up and Koya Webb. When you're ready to take a breather, cool down at the Rest Stop, a soul space for spirit-expanding moments, centering spaces, self-care workshops, and inspirational panels. Shop POPSUGAR merch at the PS Mini Mart, and stop by the Fuel Station to purchase breakfast, lunch, snacks, and more.
There are three types of tickets available for the event:
Morning Rise from 9 a.m. to 1 p.m.
Afternoon Shine from 2 p.m. to 6 p.m.
Full-Day Rise & Shine from 9 a.m. to 6 p.m.
Tickets for the Morning Rise and Afternoon Shine sessions are $25, and the Full-Day Rise is $40. So, if you think about it, you could get four hours of amazing workouts, discussions, and more for the cost of your average one-hour workout class. Don't miss out, and grab your tickets now!
Special thanks to our sponsors Core Hydration, Nature's Way Alive!, U by Kotex, and Natural Vitality CALM for their support.