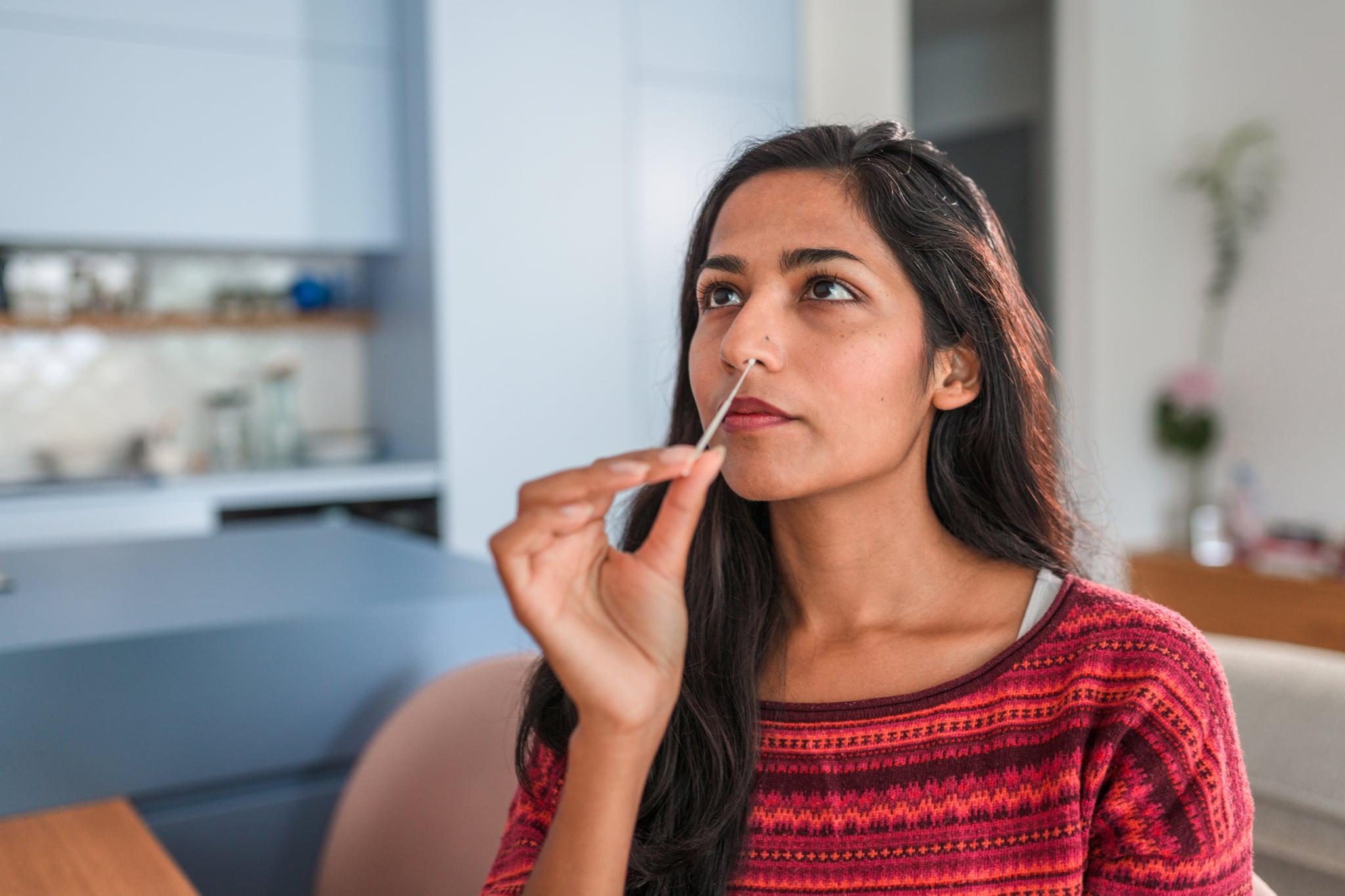 With new COVID variants emerging like omicron BA.2, over the next few weeks we should expect to see an increase in positive COVID cases, Dr. Anthony Fauci, top medical adviser to U.S. President Joe Biden told David Westin of "Bloomberg TV." He cited the recent surge in COVID cases in the UK as an example of what could happen in the US. The UK has recently pulled back on its mask mandates and restrictions for indoor settings. Plus, immunity is waning and COVID cases have reached a record high. "Those conditions are also present in the United States, so I would not be surprised if we see an uptick in cases," Dr. Fauci said.
Will There Be a COVID Surge in the US This Fall?
Although it's difficult to predict how bad it will get, Dr. Fauci said with positive COVID cases expected to rise in the upcoming weeks, "it is likely that we will see a surge in the fall." He's hopeful that the rate of COVID-related hospitalizations will be low thanks to background immunity —meaning that many people will have some form of protection against COVID, having already been infected by the virus or by being vaccinated. Almost 4.9 billion people have been vaccinated so far and many are choosing to get boosted. But ultimately, "these are uncharted waters for us with this virus," Dr. Fauci said. As we reach colder weather in the fall and more people are spending time indoors with others, an increase in cases is expected. "That's the reason why the FDA and their advisory committee are meeting right now to plan a strategy, and we at the NIH [National Institutes of Health] are doing studies now to determine what the best boost would be," he added. Should it be an omicron boost, or one from the original strain? Should it be a hybrid or a boost of another variant, like beta? These are questions still being answered, according to Dr. Fauci. Scientists won't know unless they do the studies, and they can't do the studies without proper funding from the federal government, which Dr. Fauci said, will soon run out.
Why Does COVID Immunity Wane?
Unlike immunity to other diseases such as measles, which lasts a lifetime, immunity to SARS-CoV-2 (the virus that causes COVID) wanes over a period of several months because of the new variants that continue to emerge. And if vaccines aren't given to developing parts of the world, it "leads to the likelihood that you're going to see another variant," Dr. Fauci explained. That's why it's so critical that US funding is available to make international vaccinations possible.
Since we're unable to predict the level of immunity that will be present in the fall, it's difficult to 100 percent predict if we'll see a surge this fall in COVID cases or hospitalizations, Dr. Fauci said. The best thing you can do to protect yourself is to get boosted. If you're getting your first booster shot, the CDC recommends waiting at least five months after completing the Pfizer and Moderna vaccination series and two months after the Johnson and Johnson vaccination. If you've already had the first booster and are eligible for a second booster, it's recommended that you wait four months after the first booster.
Image Source: Getty / AzmanL