During the 2022 NCAA Gymnastics Championships, the University of Florida's Trinity Thomas nailed a perfect 10 score on her floor routine, winning her the 2022 all-around title — even beating out Olympians Jade Carey, Jordan Chiles, Suni Lee, and Grace McCallum.
Thomas won both the floor and bars individual events (the latter despite a delay because of equipment issues), and her overall score of 39.8125 was enough to clinch the top spot. In second place was Auburn University's Lee with a score of 39.6750. Thomas is the first Gator to win the all-around since Alex McMurtry did it in 2017.
Watch a video of Thomas's literally flawless floor routine above. Just as the University of Michigan's Natalie Wojcik is finishing up on beam, you can see Thomas's reaction when her perfect 10 score is announced. The crowd erupts, and her teammates engulf her in hugs in celebration of her win. Despite suffering an ankle injury in 2021 that kept her from competing to qualify for the Tokyo Olympics, Thomas clearly went on to have an amazing 2022 season.
As for the other individual events, Lee won the national title on balance beam, and the University of Utah's Jaedyn Rucker won for vault. Florida advanced to the team finals, along with Auburn, Utah, and the University of Oklahoma, which will take place on Saturday, April 16. The championship final will be broadcast live at 1 p.m. ET on ABC if you want to tune in and cheer from your couch.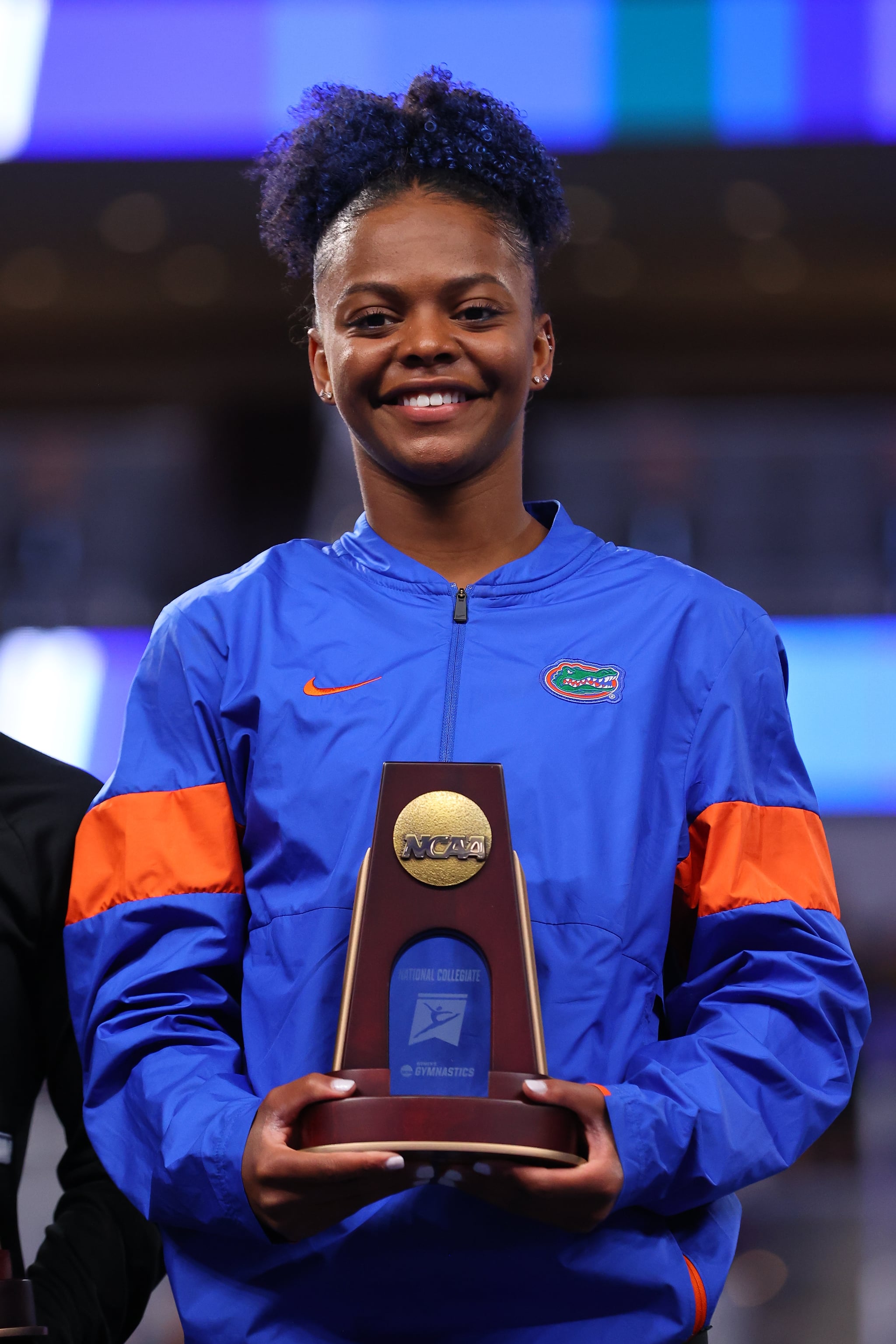 Image Source: Getty / C. Morgan Engel