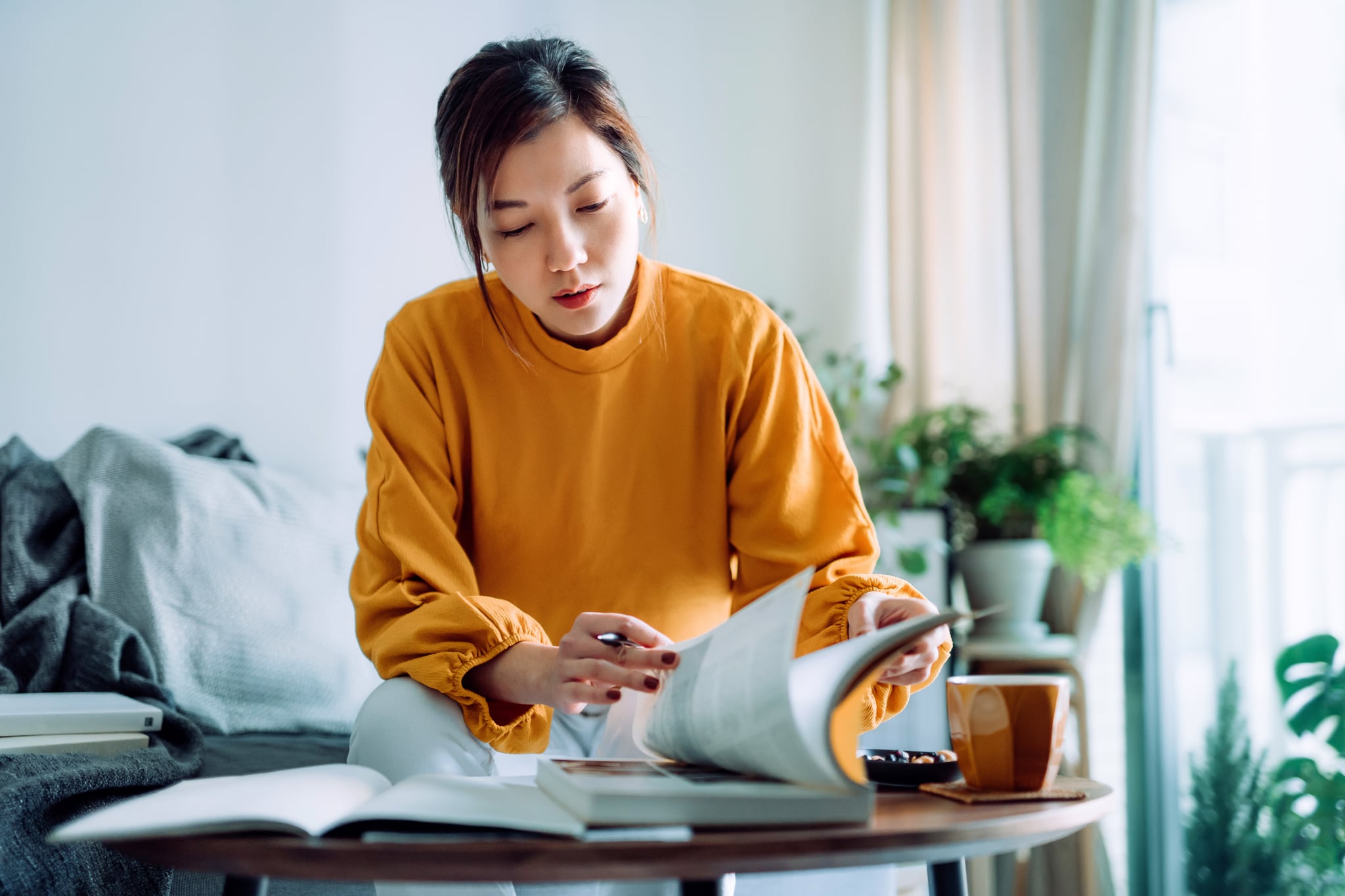 Roe v. Wade was overturned more than two months ago, and while the aftermath has already been devastating to many, the truth is we have only just begun to see the repercussions of that decision play out. Case in point: on Thursday, Aug. 25, trigger laws banning abortion officially went into effect in Texas and Tennessee.
For Texas, this means the infamously restrictive law that outlawed abortion after six weeks will be replaced with a near-total abortion ban. It criminalizes performing an abortion from the moment of fertilization unless the pregnant patient is facing "a life-threatening physical condition aggravated by, caused by, or arising from a pregnancy." Under the law, anyone who performs an illegal abortion in the state will face life in prison and a minimum penalty of $100,000. In Tennessee, all abortions will be banned, with the only exception being in cases where the abortion is needed to protect the pregnant person's life or prevent severe bodily injury.
A handful of states with trigger laws don't have any exceptions for the health of the pregnant person, notes family attorney Sabrina Shaheen Cronin, founder and managing partner of The Cronin Law Firm. "In those cases, doctors will presumably have to wait for the embryo to expire on its own before addressing the issue," she says. This could raise issues in cases like an ectopic pregnancy, which occurs when a fertilized egg begins to grow outside the uterus. While not everyone considers the treatment for ectopic pregnancy an abortion, it's possible that healthcare providers in states with punitive abortion laws could delay treatment over concerns of being punished. And as Shaheen Cronin says, "An untreated ectopic pregnancy can cause bleeding, infection, and possibly death."
The passage of these trigger laws has raised some questions around what the term "trigger law" really means — weren't they supposed to go into effect immediately after the overturning of Roe v. Wade? Here, attorneys explain the legal language around trigger laws and outline who the bans impact the most.
What Is a Trigger Law?
A "trigger law" is a state law that is on the books and ready to go into effect but is not enforceable unless a preexisting circumstance changes, Shaheen Cronin explains. If the Supreme Court decides not to uphold a precedent, such as the one set by Roe v. Wade, the legal roadblock is removed and the state laws can be put into effect, or "triggered." "Some have immediate effect, some have a waiting period, some have to be engaged by the governor or attorney general," Shaheen Cronin says.
"Since the time of the SCOTUS decision, 13 states had trigger laws [dependent on Roe being overturned] ready to go into effect," she says. But even states that didn't have trigger laws ready could still make abortion illegal, says Isaiah Vallejo-Juste, family law partner at Rosenfeld & Vallejo-Juste, LLP: "The Supreme Court has decided that states can choose whether to do so."
Where Have Trigger Laws Been Put Into Effect?
The Guttmacher Institute, a research organization that advocates for sexual and reproductive health, predicted that if the Supreme Court overturned Roe v. Wade, 26 states were certain or likely to ban abortion. Of those 26 states, 13 of them had trigger laws related to Roe in place. Since the June 24 decision, a majority of those states have enforced their abortion bans. But some had to wait 30 days after SCOTUS formally entered the judgment, which happened several weeks after the announcement, which is the case with Texas, Tennessee, and Idaho.
States With Trigger Laws That Have Gone Into Effect, Limiting or Banning Abortion
Texas
Tennessee
Kentucky
Louisiana
South Dakota
Arkansas
Mississippi
Missouri
Oklahoma
Idaho (although part of the state's ban has been blocked by court)
States With Trigger Laws on Hold
In each of these states, judges have blocked the trigger laws in response to legal challenges, posed in part by local health clinics. The judges' actions do not mean they'll rule in favor of striking down the trigger laws entirely; instead, they just need more time to properly weigh the arguments and make a decision.
North Dakota
Utah
Wyoming
Who Do the Trigger Laws Impact the Most?
Shaheen Cronin says it's too early to tell the true impact these trigger laws will have: "Roe v. Wade was only overturned at the beginning of the summer, so the fallout from the change in abortion law has yet to really come into play." Vallejo-Juste agrees, saying it will take some time before the ramifications of the Dobbs case are fully realized.
Ultimately, we're fairly certain that low-income people will bear the brunt of the impact. The New York Times reported in 2019 that women getting abortions today are more likely to be poor than those who had the procedure done 20 years ago. The same people tend to end up being unable to travel hundreds of miles to seek abortions if they live in states with restrictive laws limiting their access.
Also, a majority of people looking for an abortion — and therefore, who stand to be affected by bans like these — already have kids. Specifically, six in 10 people who have abortions are already parents, and half of them have two or more children, according to 2019 data from the Centers for Disease Control and Prevention. While there isn't one monolith demographic who get abortions, one of the main reasons people report wanting to have an abortion is "so they can be a better parent to the kids they already have," Ushma Upadhyay, PhD, a professor with Advancing New Standards in Reproductive Health at the University of California, San Francisco, says to The New York Times.
Is There Any Recourse Voters Can Take to Repeal Trigger Laws?
Vallejo-Juste says voters can write their various representatives about the issue, call or visit their offices, and also vote for candidates who favor the repeal of the laws they oppose. "They can also run for office," he notes. For more ways to channel your anger over reproductive rights into action, click here, or donate to abortion funds in each of the states with trigger laws.