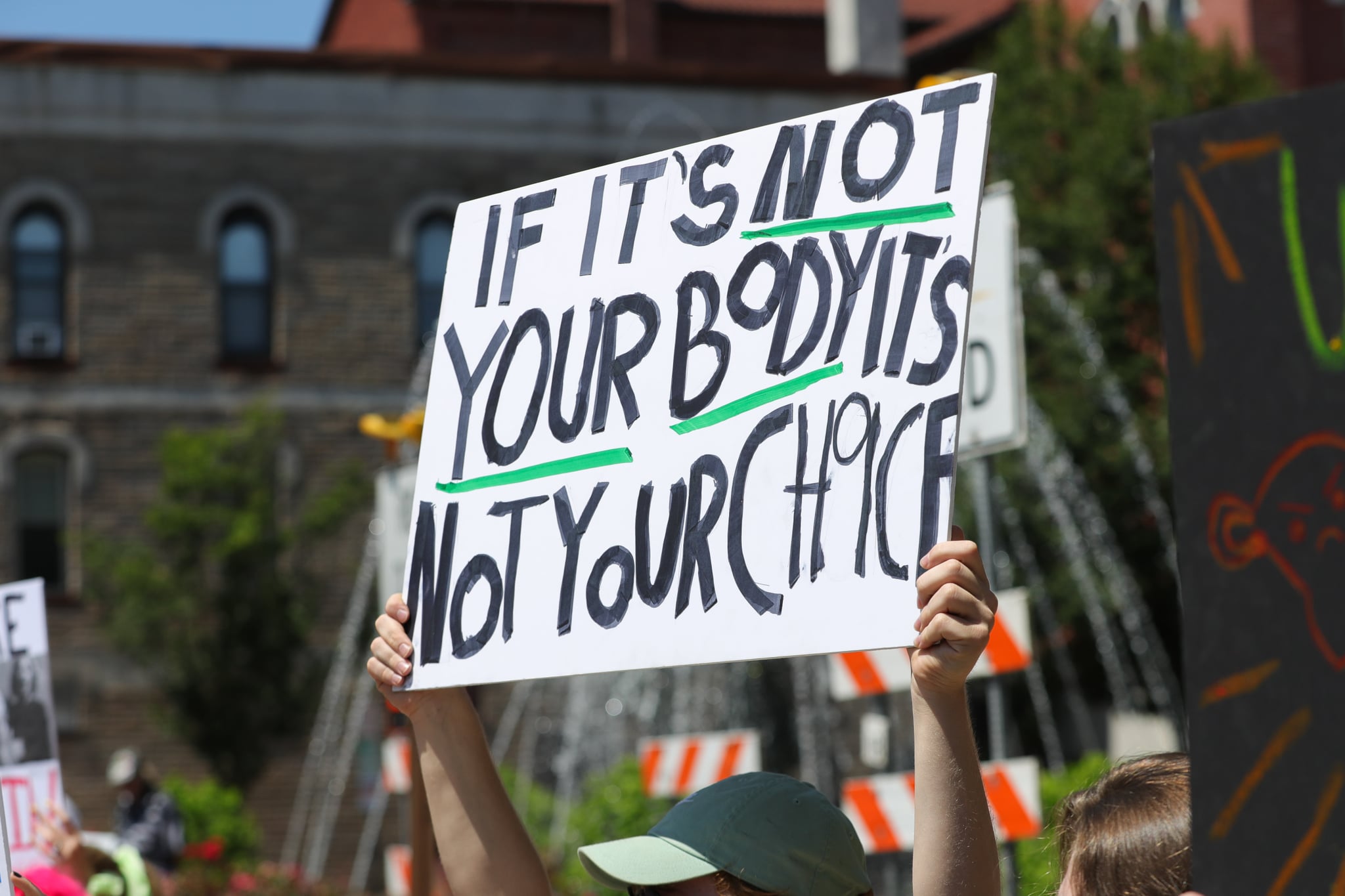 On June 24, the Supreme Court overturned Roe v. Wade, a landmark decision that had protected the right to an abortion in the US since 1973. Growing up in a southern state with a heavily religious background, I was taught that abortion was immoral. Abortion was often described as "the ending of an innocent life" at the Catholic schools I attended. But as I got older and was able to form my own opinions, I understood that abortion isn't immoral at all. In fact, it's essential.
When Roe was overturned, abortion was automatically considered illegal in some states with so-called "trigger laws" in place. In Louisiana, where I currently live, abortion restrictions took effect immediately. The laws here completely ban abortion, with very few exceptions, and the State Constitution explicitly excludes abortion rights. To say I felt uneasy in the wake of the Supreme Court's ruling is an understatement. I was scared, angry, frustrated, and confused. I couldn't understand how someone that I don't even know could strike down a form of healthcare that could one day be essential to my life. On June 24, I felt hopeless — for myself, for the people in my life who could become pregnant, and for others who are complete strangers to me.
Weeks later, I still feel all of those emotions. The anger has turned into rage, and the fear has shifted to a state of permanent anxiety. The ongoing legal battle over the state's abortion laws has only added to the confusion, and there's a twinge of hopelessness that remains. Unsure of how to interpret these new laws, doctors have denied abortion care to residents like Nancy Davis, who, as the New York Times reported, learned that her baby is developing without a skull — a condition that is ultimately fatal. Meanwhile, campaigns and protests across the state have been met with resistance. In one of the more egregious acts, Louisiana officials have stalled flood funding for the city of New Orleans, after local officials refused to enforce the state's abortion ban. As a resident of New Orleans, I'm left wondering why I'm being forced to trade one means of survival for another.
I know now just how far those in power will go to exercise control over our bodies. And now, more than ever, I know we can't afford to be complicit.
Being in one of the country's battlegrounds for abortion has been eye-opening. I know now just how far those in power will go to exercise control over our bodies. And now, more than ever, I know we can't afford to be complicit. Now is the time to fight.
When you feel helpless, it can be hard to know where to start, but my advice is to start small. Personally, I've been making monthly contributions to Planned Parenthood in my state to help fund healthcare efforts and give steady, reliable support to those who need it. You can also support abortion funds in states with trigger laws if you're able. Abortion funds help to offset the costs for those seeking abortion, including people who may need to travel to another state to get care.
Speaking out against abortion restrictions or attending protests might seem like the most difficult thing to do, but it's also one of the most important. I encourage everyone to make their voices heard. Even talking to friends and family, and especially the men in my life who may not understand as clearly what the future looks like for those who could become pregnant, has been therapeutic for me. I've been able to learn more about myself and others by speaking openly with those I trust. Ultimately, that's how we'll overcome this — one conversation and one vote at a time.