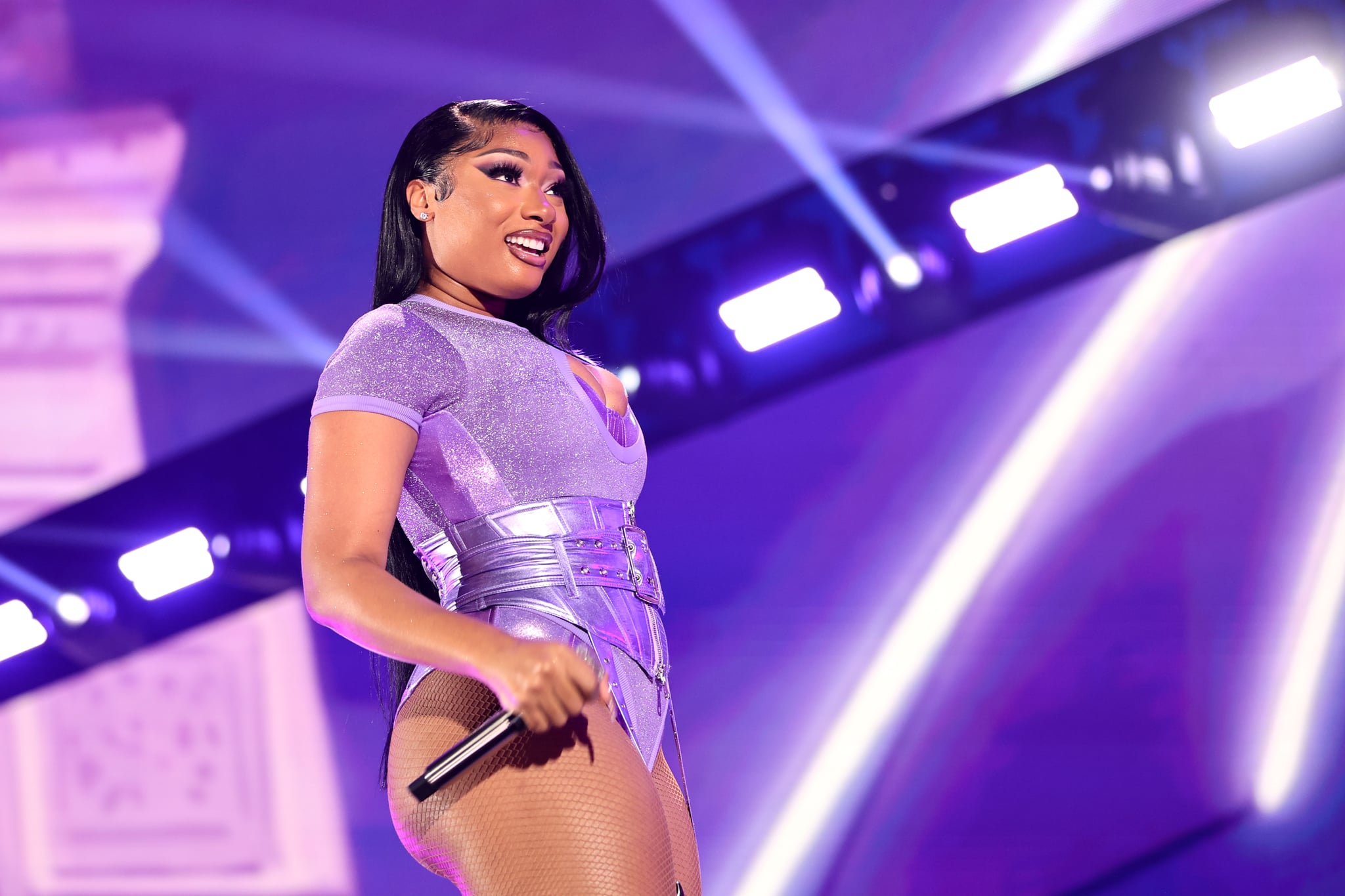 Hot girls need support, too, and no one knows this better than Megan Thee Stallion. The rapper recently announced the creation of her new website, entitled "Bad B*tches Have Bad Days Too," which aims to promote mental health through links to resources like free therapy organizations, suicide hotlines, and substance-abuse support networks. A fan, Shea Jordan Smith, shared the news on Sunday, which Megan then retweeted on her own Twitter account. "Megan @theestallion created a website that compiles a list of diverse mental health resources and is sending it out to her fans and followers," Smith wrote. "Real hot girl sh*t."
Upon first click, much of Megan's new website seems structured around the message in one of the songs off her new "Traumazine" album called "Anxiety." The visuals for the song, as well as the lyrics — "Bounce back like bad b*tches always do" — are peppered throughout the site, possibly serving as the inspiration behind the project. After all, Megan has been open about her struggles with her own mental health, telling The Cut that she called her record "Traumazine" in reference to the chemical released by the brain in response to traumatic events.
"Everybody has gone through their own trauma in their own way, and to me, 'Traumazine' is me facing the things that I've been running from about myself," she explained to The Cut. "It's comforting to know that other people are going through the same thing that you might be feeling. When something happens to people, they feel like, Oh my gosh, this is only me. This is not normal, or I'm probably the only person in the world that feels like this. But to hear somebody else talking about something that you're probably feeling, it's more comforting and more familiar."
Megan is doing her part by initiating a conversation and creating a space where her fans can turn to for all different kinds of help. That includes resource directories designed specifically for Black men and women, mental health resources directed toward members of the LGBTQ+ community, and even a function that helps locate therapists in your area. Fans can also choose to sign up for text updates to get the most up-to-date information on the kind of aid they're looking for. Check out Megan's site for yourself, and remember that even bad b*tches have bad days.