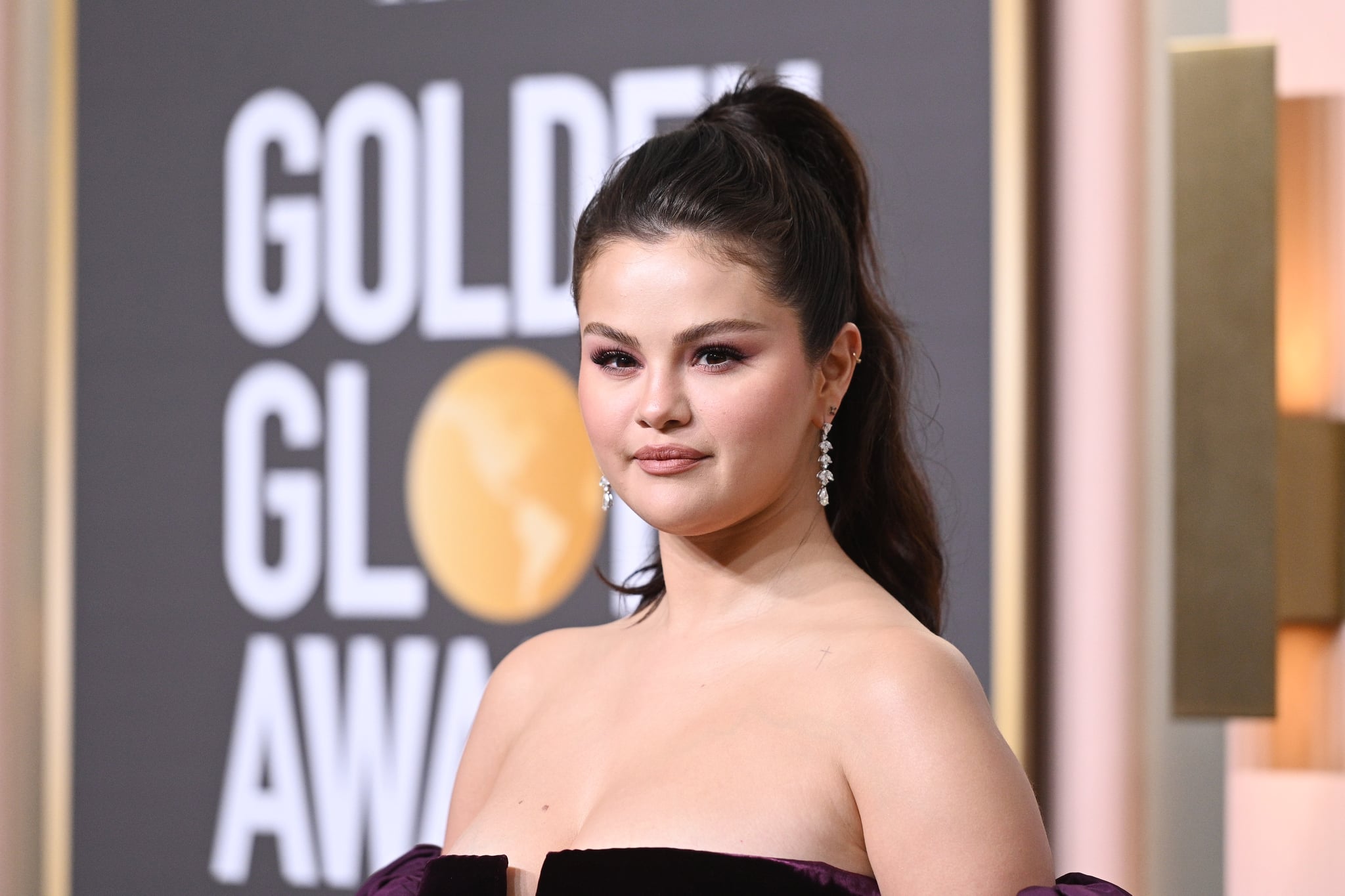 Selena Gomez is still spreading self-love. The actor and singer spoke to her followers in a TikTok Live on Feb. 16, addressing recent unwarranted comments about her appearance. Gomez explained that her weight fluctuates because her lupus medication can cause her to "hold a lot of water weight." Her bigger message, however, was about embracing her beauty and reminding others to do the same.
"I just want people to know that you're beautiful and you're wonderful," she said. "We have days where maybe we feel like sh*t, but I would much rather be healthy and take care of myself." Gomez added that although her medications may cause some side effects, she's still grateful for the reprieve they provide. "My medications are important and I believe they are what helps me."
Gomez publicly shared her autoimmune-disorder diagnosis back in 2015, saying she had gone through chemotherapy and eventually received a kidney transplant from her friend Francia Raisa. Although there is currently no cure for lupus, Gomez remains hopeful and continues to seek care as needed.
"I would much rather be healthy and take care of myself."
Common treatments for lupus, which include corticosteroids like prednisone, can have powerful anti-inflammatory effects. These drugs do, however, affect fluid retention, sometimes resulting in what's referred to as "moon face," and can even affect fat distribution depending on the dosage. Corticosteroids also mimic cortisol (the body's primary stress hormone), which in turn influences appetite and increases hunger, which can contribute to weight gain. That's not to mention the many psychological side effects, such as mood swings, insomnia, agitation, and anxiety.
"I just wanted to say and encourage anyone out there who feels any sort of shame for exactly what they're going through and nobody knows the real story," Gomez said. On her end, this means self-acceptance, whether she's on or off her medication. "So, yeah, not a model, never will be. And I think they're awesome, mind you, I'm just definitely not that."
"I just wanted to tell you I love you guys," Gomez said as she ended the Live. "Thanks for supporting me and understanding, and if not, go away, 'cause honestly, I don't believe in shaming people for [their] body or anything."