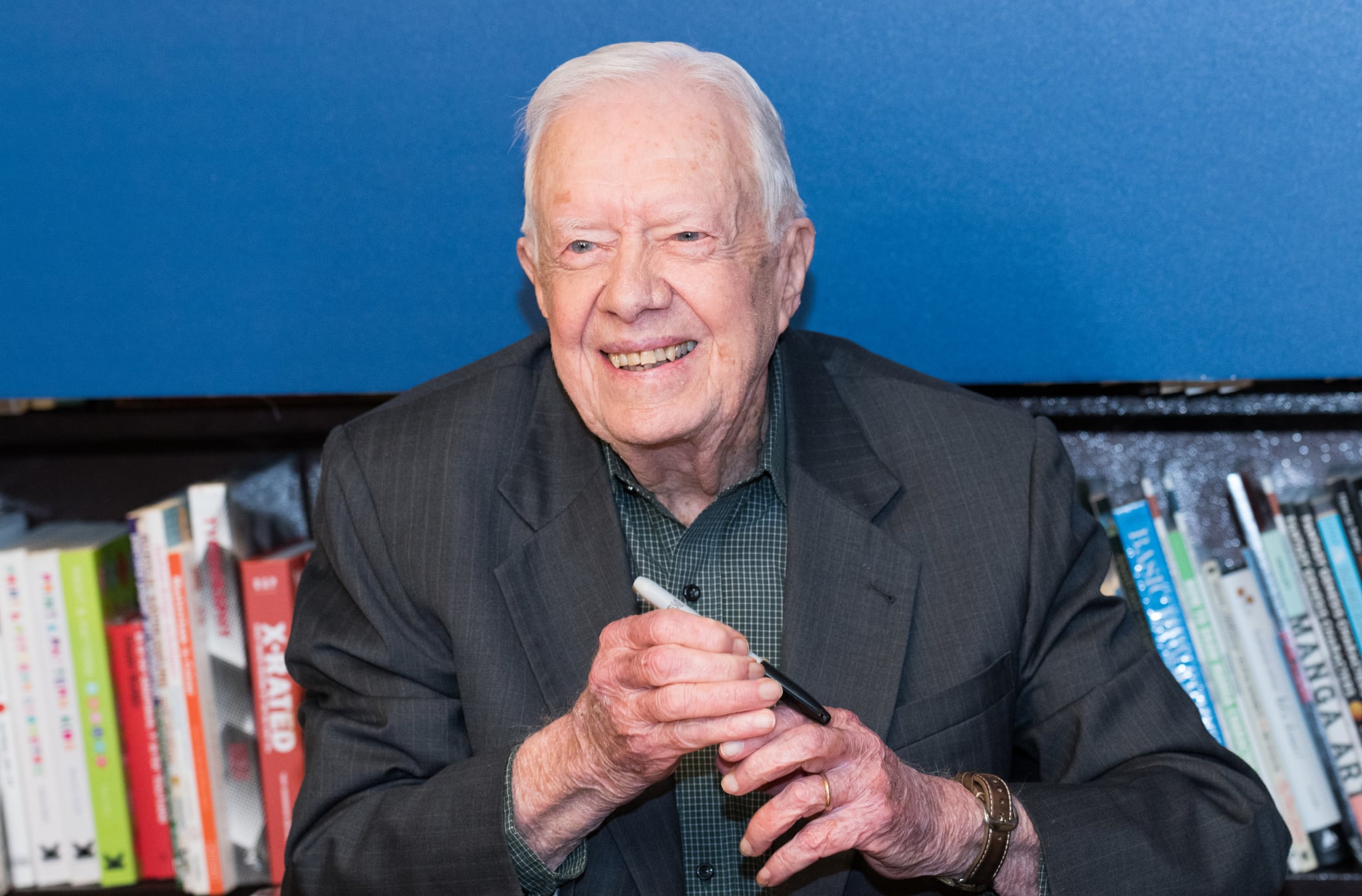 The term hospice care has been trending on Google and social media since it was recently announced that former president Jimmy Carter would be transitioning into it. Carter, 98, recently had several hospital stays and has been public about certain health conditions like melanoma (a skin cancer that spread to his brain and liver), per the New York Times. In a statement released on Feb. 18, it was announced that the oldest living U.S. president would be moving into hospice care at home.
"After a series of short hospital stays, former U.S. President Jimmy Carter today decided to spend his remaining time at home with his family and receive hospice care instead of additional medical intervention," the Carter Center said in a statement. His family has also asked for privacy during this time; of course, watching a loved one go through hospice care can be very emotional.
If you're not familiar with the end-of-life process, here's what to know about hospice care, who is eligible, how it's beneficial, and more.
What Is Hospice Care?
Hospice care is a specific type of healthcare reserved for those who are nearing the end of life. The services are typically provided "by a team of health care professionals who maximize comfort for a person who is terminally ill by reducing pain and addressing physical, psychological, social and spiritual needs," according to Mayo Clinic. Hospice care will also also usually involve counseling, respite care, and practical support for family and loved ones who are saying goodbye.
"Unlike other medical care, the focus of hospice care isn't to cure the underlying disease," Mayo Clinic reports. The main focus is to give the individual "the highest quality of life possible for whatever time remains." Hospice care can be provided at home, in hospitals, nursing homes, assisted living facilities, and dedicated hospice facilities.
Who Qualifies for Hospice Care?
Hospice care is reserved for people who have a terminal illness and have a timeline of six months or less to live. "But hospice care can be provided for as long as the person's doctor and hospice care team certify that the condition remains life-limiting," per Mayo Clinic.
Is Hospice Care Covered By Insurance?
Medicare, Medicaid, the Department of Veterans Affairs, and private insurance typically pay for hospice care, per Mayo Clinic. "While each hospice program has its own policy regarding payment for care, services are often offered based on need rather than the ability to pay." Hospice-care providers can vary in terms of the service they offer. The National Association for Home Care and Hospice Care provides a list of questions to ask potential hospice-care providers when trying to decide which option is right for your loved one, including how long visiting hours are, what payment options look like, and what kind of spiritual and emotional counseling is offered to family.
Why Is Hospice Care Beneficial?
Enrolling in hospice care is a choice made thoughtfully by the patient and their family members. It is meant to help those with terminal illness nearing the end of life to live better in their final days. It can also better prepare family members for death, giving them the space to say goodbye to their loved one without also having to care for them.
Image Source: Michael Brochstein/SOPA Images/LightRocket via Getty Images