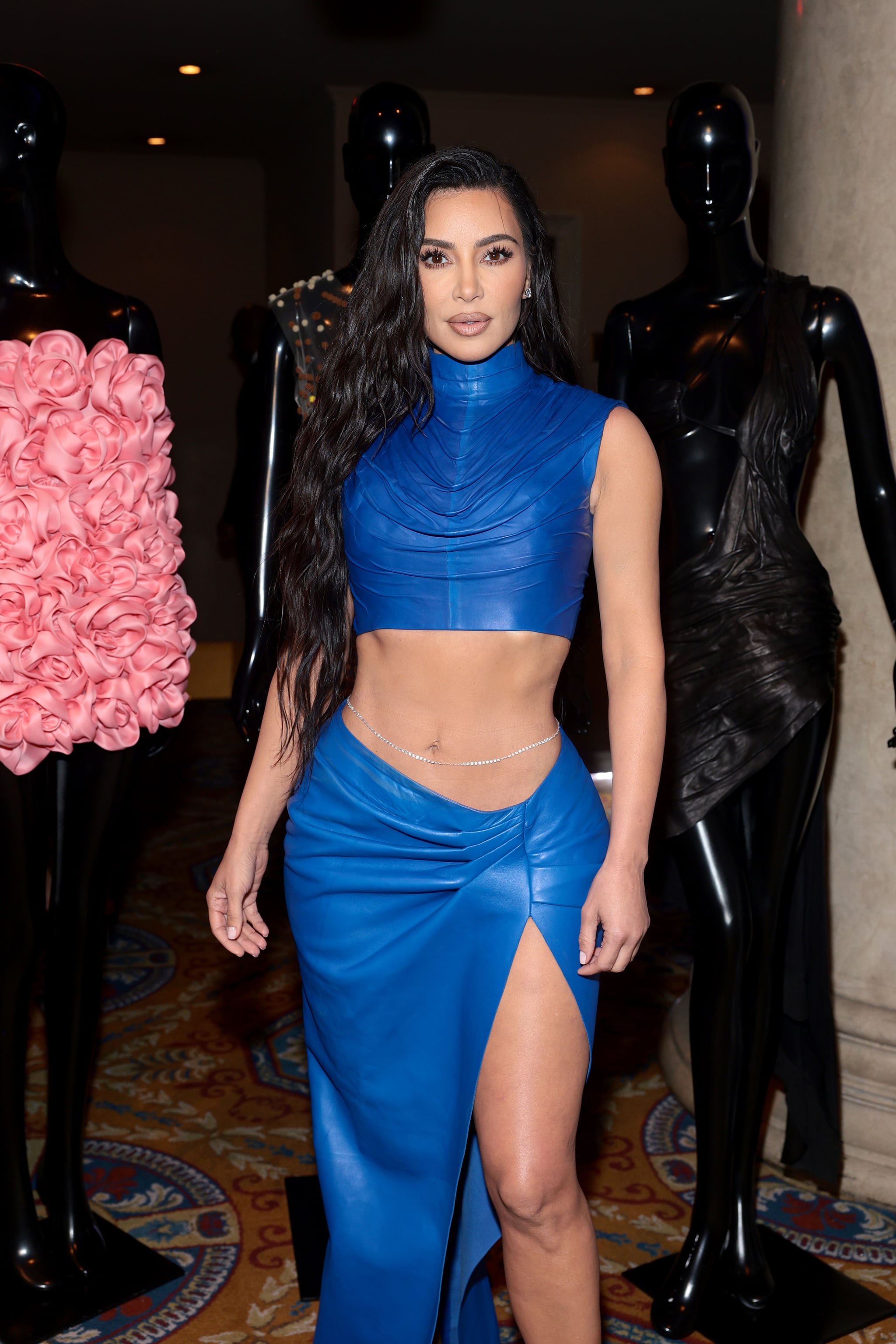 Image Source: Getty / Dimitrios Kambouris For Parsons School of Design
Kim Kardashian worked up a sweat over the weekend with the help of her trainer, Senada Greca. On July 3, Greca shared a glimpse at Kardashian's intense-looking glute workout, complete with Romanian deadlifts, hip thrusts, and more butt-burning exercises. The full routine is a combination of resistance band exercises and weighted exercises designed to work the glutes, hamstrings, and other muscles in the lower body.
"We have been working together since January, and even with Kim's extremely busy schedule, she still makes it a priority to train," Greca captioned the Instagram video. "I'm so proud of the progress we've made and excited to see where this journey takes us." Recently, Kardashian has been showing off her progress in ab-baring outfits, including this risqué Alaïa dress she wore to a friend's wedding and this pleather thongkini for a Skims ad.
Kim begins her workout with a warmup and foam rolling exercises to increase her flexibility, range of motion, and circulation. The rest of her glute routine is as follows:
Clamshells With Thrusts: 3 sets of 16 reps per side
Lateral Goblet Squats With Resistance Bands: 3 sets of 12 reps per side
Belted Squats: 4 sets of 12 reps + drop set of 12 reps
Seated Abductions: 4 sets of 12 reps
Sumo Romanian Deadlifts: 4 sets of 12 reps
Hip Thrusts: 4 sets of 12 reps + 8 half reps as the finisher
Banded Monster Walks: 30 reps
These aren't the only glute exercises in Kardashian's regimen. On March 26, she shared videos from another intense weightlifting workout with Greca that also put an emphasis on the glutes and lower body. That routine included split-stance good mornings, banded-thigh lateral squats, and banded kneeling good-morning thrusts, all with a 40-pound bar resting across her shoulders.
The thought alone of executing either routine is enough to leave our muscles aching. Watch Kardashian's glute workout above and feel the burn at home with this 15-minute no-equipment ab and butt workout.