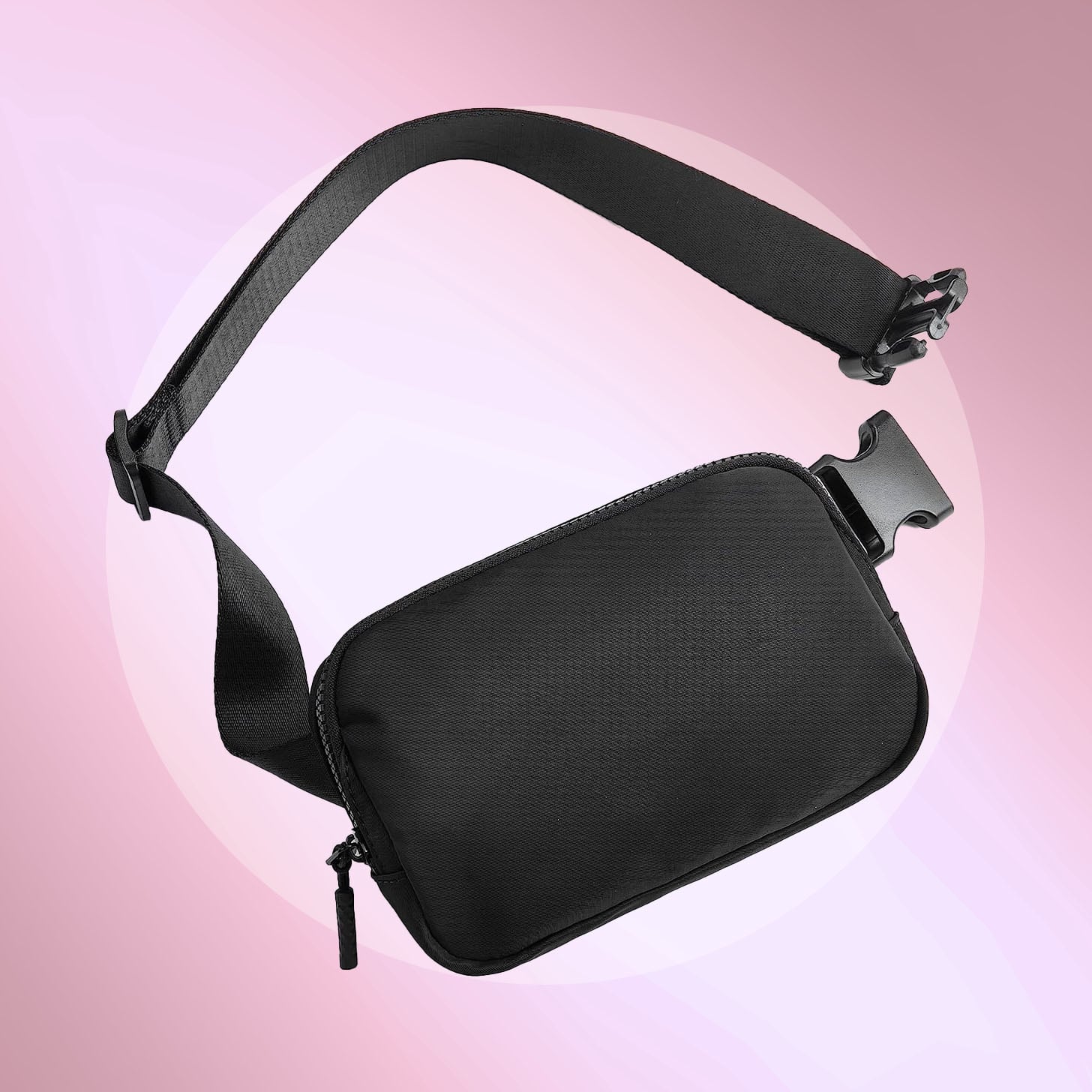 I have one of the uber viral belt bags, and I'll admit: it's worth the hype. It holds just the right amount of stuff, can be worn as a crossbody or belt pack, and is perfect for walks, hikes, travel, and errands. (There's a reason we gave it a POPSUGAR Fitness Award!) Unfortunately, it often sells out completely, and at $38, may not fit into everyone's athleisure budget.
Luckily, dupe culture has figured this one out. There are several near-replicas of the super popular belt bag on sale on Amazon, and one of them is on sale for just under $10 for Prime Day (ends today, July 12). It's the Telena Belt Bag ($10, originally $12), and it looks just like the real thing.
The bag has a lot of the same features, too. It has a main compartment and three mesh slots for holding valuables secure — including two that are about credit-card size and another that's big enough for your phone. The material is water-resistant, and the adjustable straps and bucket allow you to wear it as both a crossbody and a belt bag/fanny pack. It's available in 10 different colorways, from bright orange to trendy beige. (Just note that the Prime Day pricing may vary depending on color.)
Over 1,000 Amazon reviewers have given it five stars, praising it for "stylish and practical," "high-quality," and roomy. As one reviewer writes: "So much can fit inside of the pouch— it's like a Mary Poppins bag and I'm always impressed with how much I can fit in it." Customers report using it for theme park outings, hikes, travel, and instead of a purse.
One of the only downsides reviewers note is that the main zipper opens maybe a little too much. "My only very minor complaint is the zipper opens very wide so if you have something heavy like your phone in there just be careful when fully unzipping as something could fall out," as one customer writes.
It's true that nothing will ever really compare to the pricier original — their quality is just unmatched! — but if you're looking for a more affordable belt bag, this Amazon pick should do the trick. Grab one before the Prime Day sale ends, or worse: it sells out. Shop more of POPSUGAR's editor-curated Amazon Prime Day Sale picks.
Image Sources: Image Source: Amazon and Photo Illustration: Ava Cruz