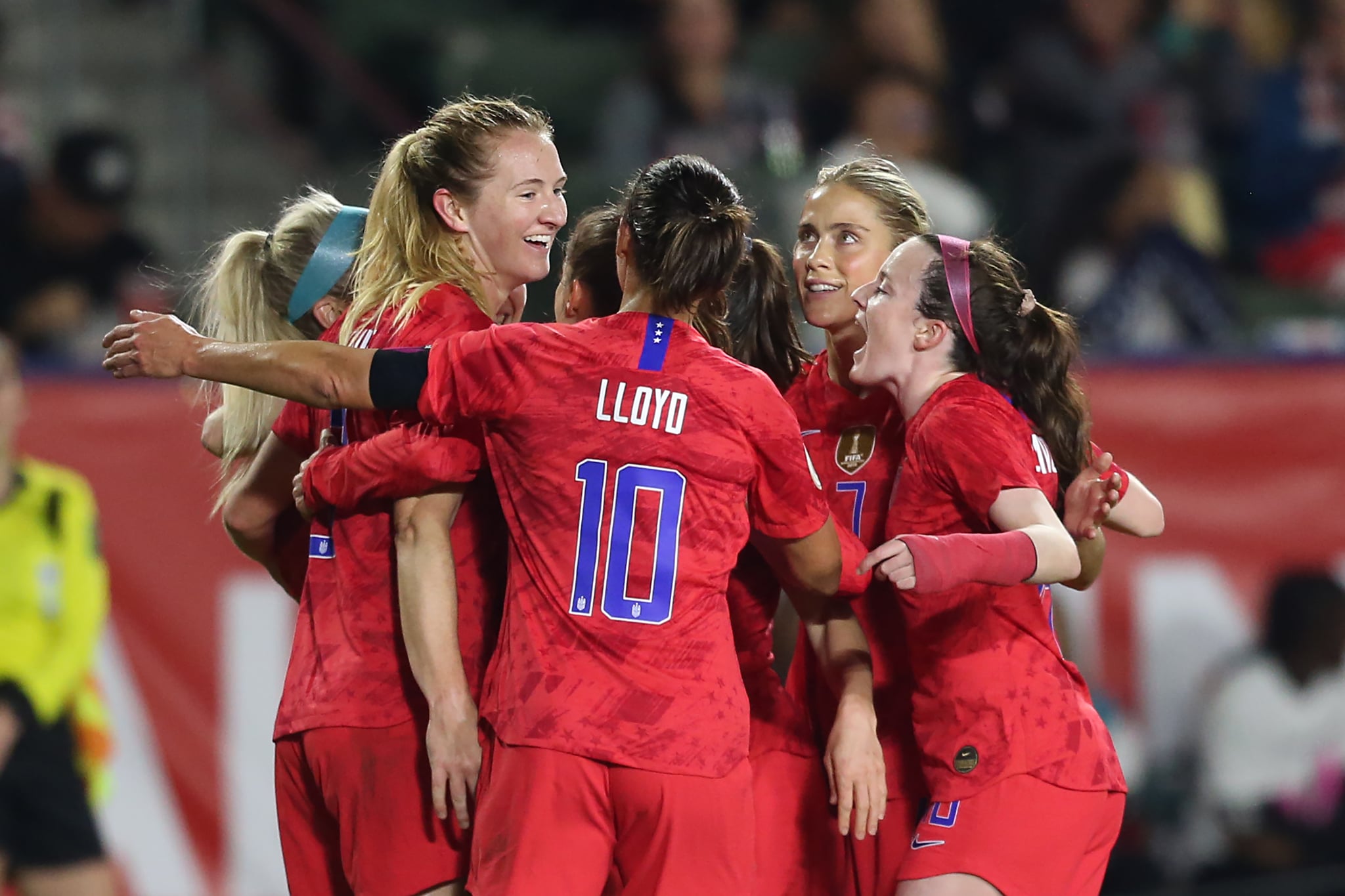 Fresh off a dominant performance at the 2019 FIFA Women's World Cup, the US women's soccer team will have yet another opportunity to prove themselves on the world stage: this time at the 2020 Summer Olympics in Tokyo. With a 4-0 finish over Mexico in the semifinals of the Concacaf Women's Olympic Qualifying tournament, the American women secured their spot at the Games, where play will begin on Wednesday, July 22.
The USWNT got on the board early in the match against Mexico, with midfielder Rose Lavelle sailing a long-range strike into the back of the net in the first five minutes. Nine minutes later, Samantha Mewis scored off a corner kick from forward Megan Rapinoe, floating the ball over the head of goalkeeper Emily Alvarado. The teams traded shots for much of the game, but the US eventually pulled away, with both Mewis and forward Christen Press scoring goals in the second half. They'll face Canada in the finals of the tournament on Sunday at 6 p.m. ET; the winner will earn the conference's top seed for the Olympics.
Tokyo will be a redemption story for the four-time Olympic gold medalists, who suffered an early loss to Sweden in the quarterfinals of the 2016 Games in Rio. If the team's record in the qualifying tournament is any indication — so far, the Americans have held each of their opponents scoreless — they're most certainly up for the challenge.