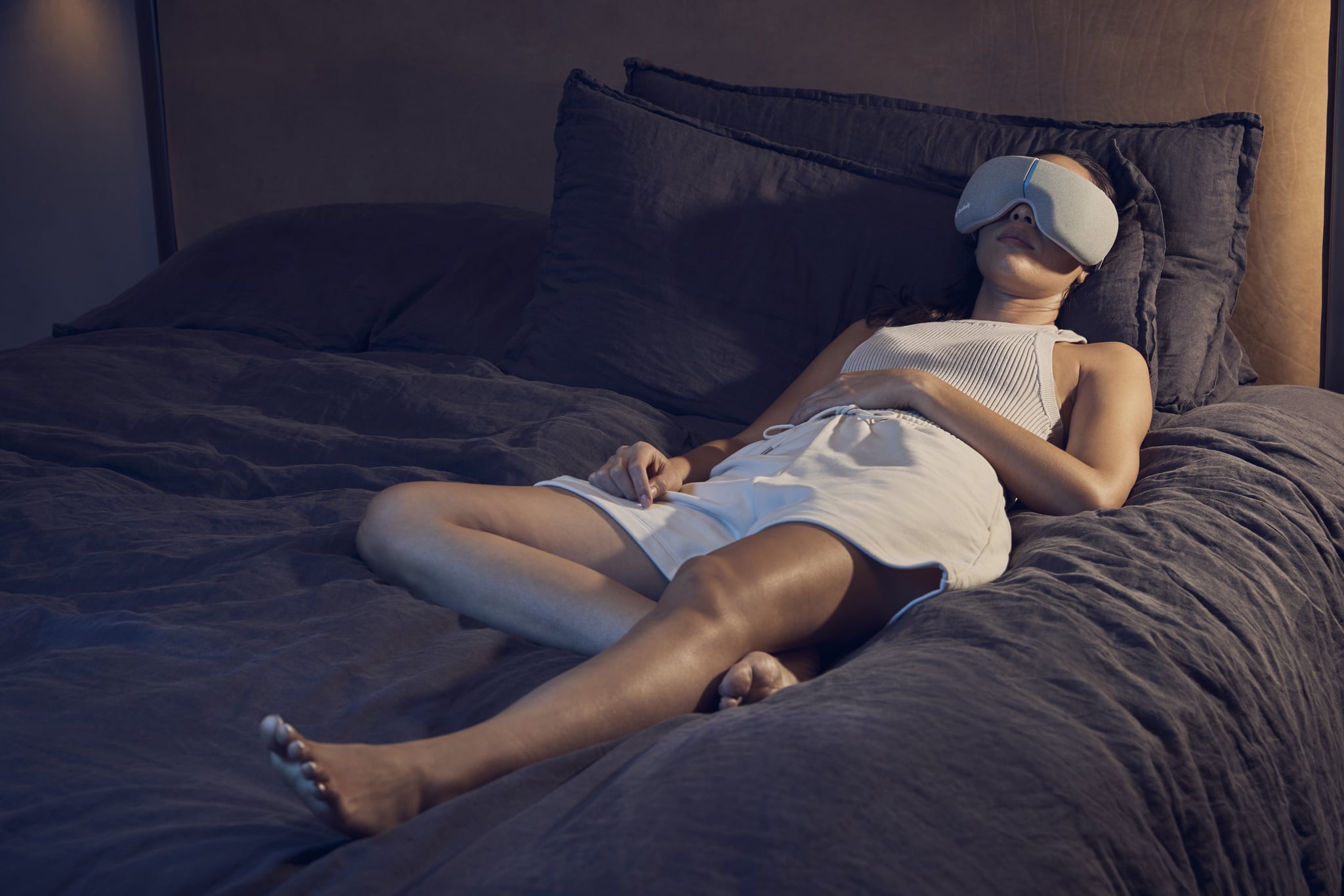 This week, Therabody, the company known for the Theragun, released eight new innovations, including updates to fan favorites like the Theragun PRO and the Theragun mini (they're so much quieter!) — but the rest of its new releases take pain relief to a whole new level. Therabody has added to its collection a pair of smart goggles designed for relaxation and tension relief, a high-tech cupping device, wearable heating/cooling sleeves for your back and knees, and last but certainly not least, a full-on lounger, which falls somewhere between a massage chair and a zero-gravity recliner.
Therabody's full lineup now feels sort of like if your physical therapist became Inspector Gadget. These tools aren't only for the elite or the super athletic; they're for anyone recovering from surgery, rehabbing an injury, battling post-workout muscle soreness, suffering from chronic pain — or, honestly, who just needs a little physical TLC.
Take it from supermodel Karlie Kloss, an ambassador and investor in the brand, who sat down at a recent press event with founder Jason Wersland, DC, to talk about her personal favorites from the lineup. "I like to consider myself an athlete," she joked, referring to the battle wounds on her heels from walking in a show for Vogue in New York Fashion Week.
Read on to learn more about these new releases — and hear which ones Kloss swears by.
SmartGoggles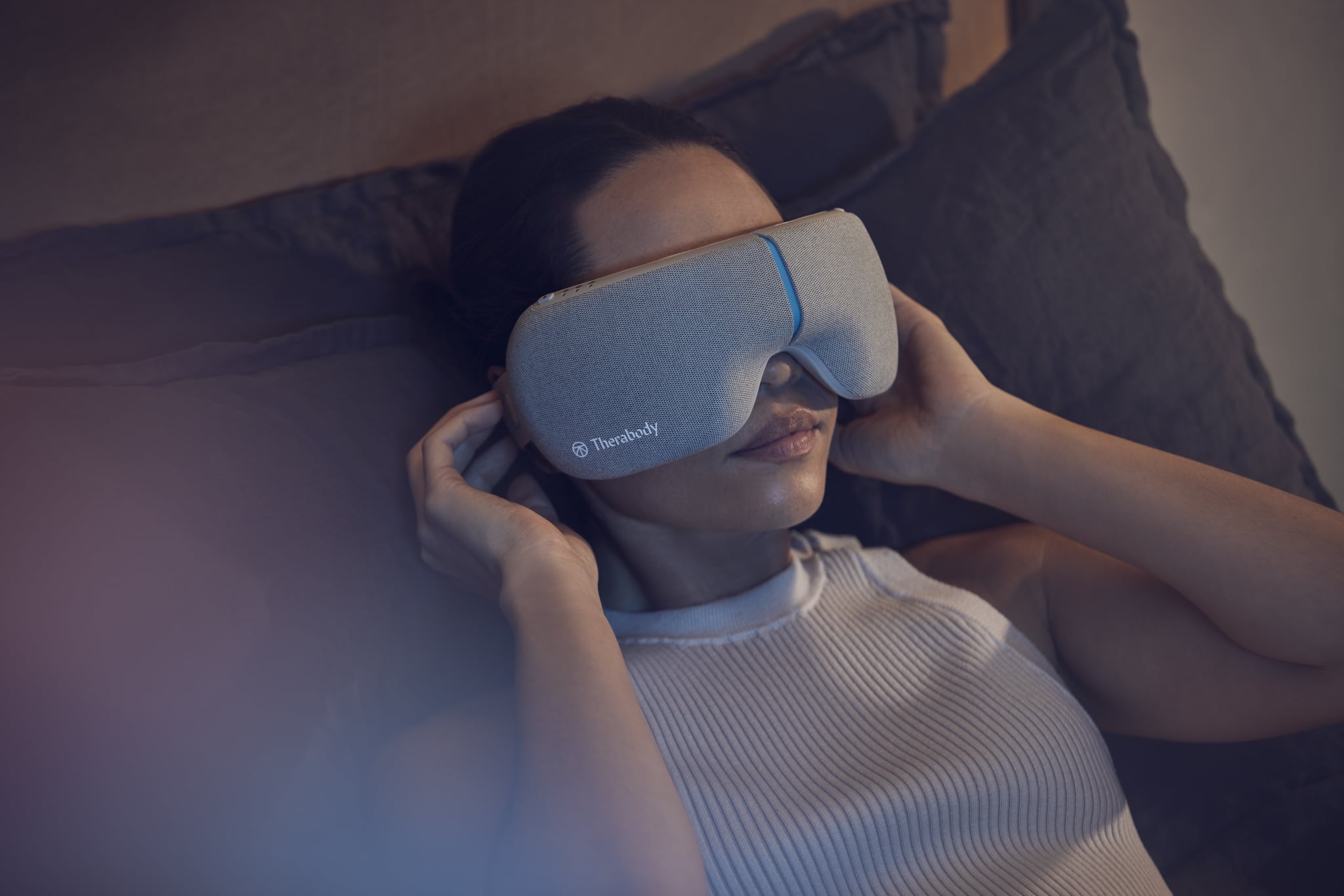 The Therabody SmartGoggles ($199) are a game changer for sleep hygiene and facial relaxation. Think of it as a massaging eye mask that kneads along your eyebrows and temples to release facial tension. (We can confirm: it's delightful.) The goggles have three pre-programmed "modes" — focus, relaxation, and sleep — that can be paired with the Therabody app and your favorite headphones for additional sound therapy. In relaxation mode, the mask also heats up to help soothe eye strain or headaches.
If the heating and massage features weren't enough to grab your attention, take note of the biometric sensor that measures your heart rate then delivers a slightly slower heartbeat-like vibration that pulses throughout the mask. Studies have shown the slower rhythm creates a calming effect because your heart rate naturally slows to match with it. An ideal use case? If you have anxiety about flying on a plane. (The SmartGoggles also fold in half and store easily, making them perfect for travel.) Kloss even said she needed to get a new pair because her husband, Joshua Kushner, stole hers for a recent flight.
TheraCup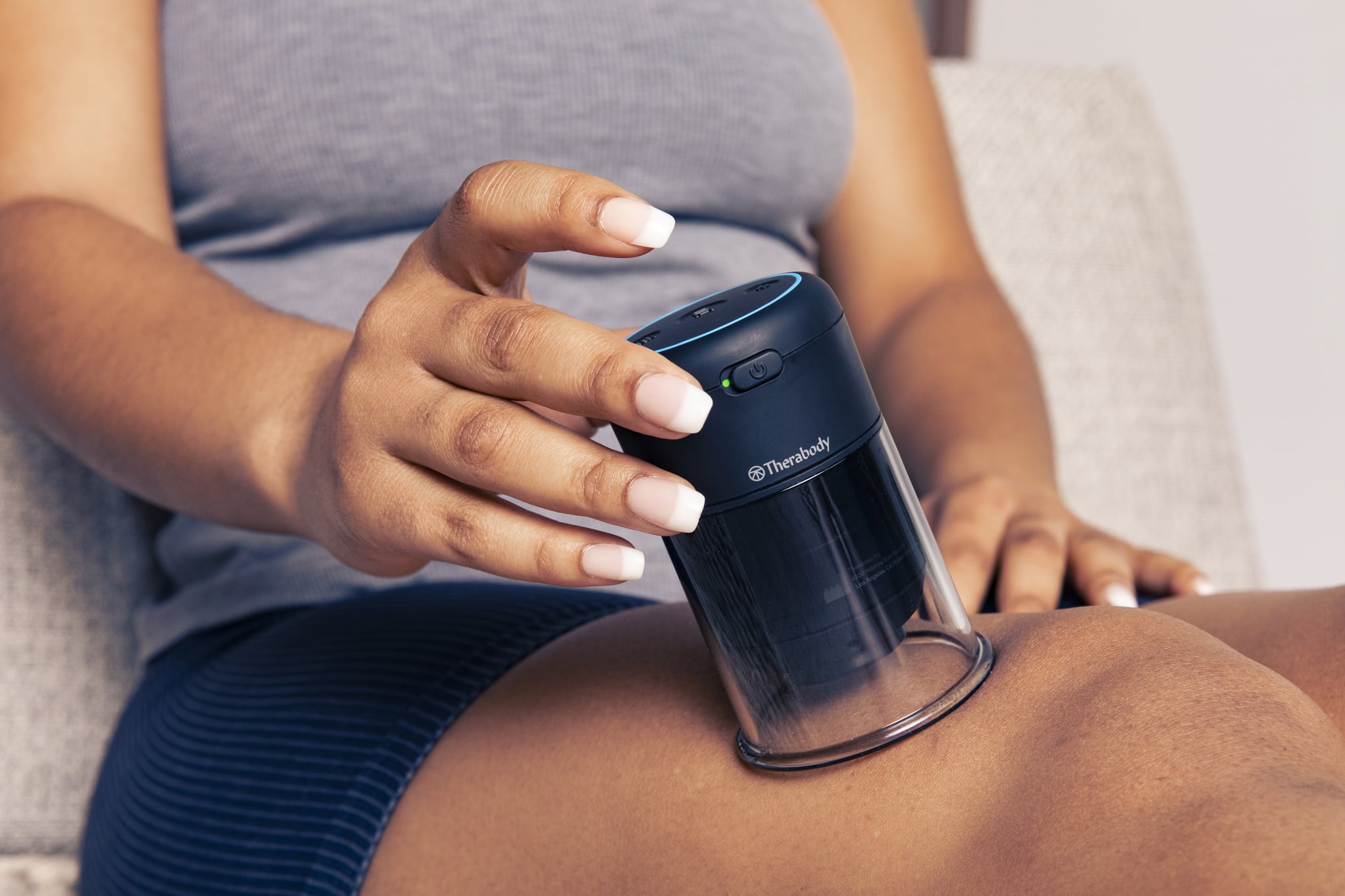 The TheraCup ($129) is a digitized version of cupping, a form of traditional Chinese medicine that promotes circulation and helps with pain management. (If you've seen someone with lots of perfect circular bruises on their back, that's caused by cupping.) Typically, you'd receive cupping treatments from an acupuncturist, each of which can cost $50 to $100. You can also buy home cupping kits, but they require you to individually suction each cup, which can be tricky, time-consuming, and nearly impossible if you're trying to do it on your own.
Using the TheraCup (which comes with three interchangeable cups of different diameters), you can target a pain point with suction, heat, and/or vibration at three varying intensity levels. The device also comes with safety features like auto shutoff if the pressure becomes too high or the device is used for too long.
RecoveryTherm Devices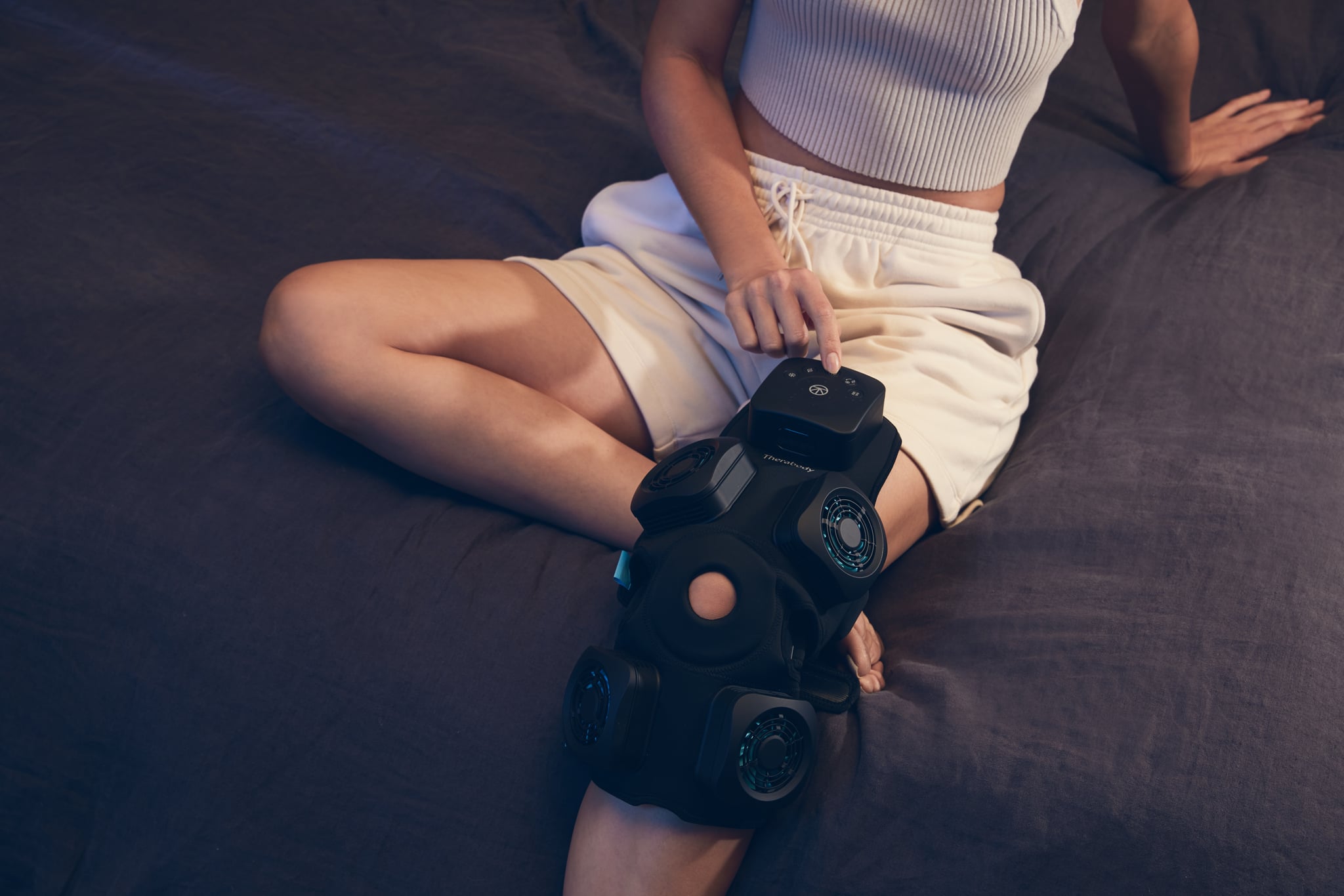 Suffer from back or knee pain? Step right up. The RecoveryTherm Hot and Cold Vibration Knee ($399) and the RecoveryTherm Hot Vibration Back and Core ($249) are here to help.
The knee device was made to help with pain management and rehabilitation by doing what its name implies: heating up, cooling down, and vibrating. The cold setting reduces inflammation, heat targets aches and tension, and the vibration increases blood flow for an improved range of motion, according to Therabody. But what takes it to the next level is the cryothermal technology (which honestly sounds like something from "Star Trek") that allows you to transition quickly between temperatures. Kloss said she used the wearable to recover from unexpected knee surgery earlier this year; now, she's back chasing her toddler and walking down runways in heels.
The back and core device is a wraparound sleeve for your midsection and a godsend for anyone with chronic lower back pain or terrible period cramps. It vibrates and heats the area with three hours of battery life, so you can slip it under your clothes while running errands or at work. (If you suffer from painful period cramps, you should also check out their PowerDot device, too.)
Therabody Lounger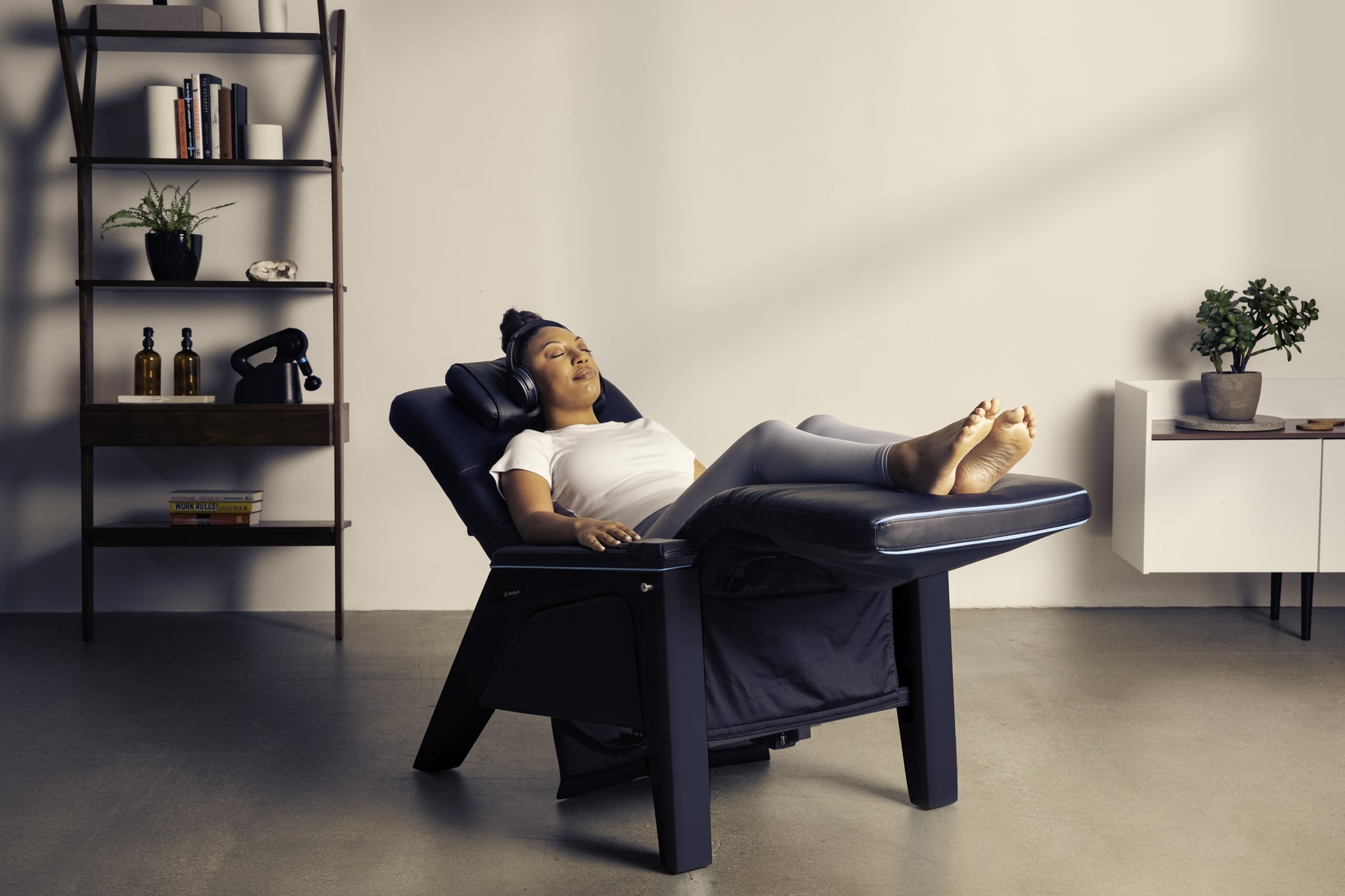 Remember when zero-gravity chairs were all the rage? Well the Therabody Lounger ($3,999) is like that, but next-gen. The zero-gravity mode supposedly places you in the ideal position to reduce gravitational pressure on your lower back and also increases circulation, since your feet are held just slightly above your heart. It also pairs with the Therabody app and provides a "musical massage" using vibrations and special audio technology that's meant to be felt, not just heard. It's not a massage chair, exactly, but rather it provides a totally unique experience in which audio enters "your body at varying frequencies," resulting in a super-restorative experience, according to Therabody. Massage or no, if you ever snuck into a Brookstone to steal a few minutes in those massive high-tech chairs, this one is for you.
Image Source: Courtesy of Therabody