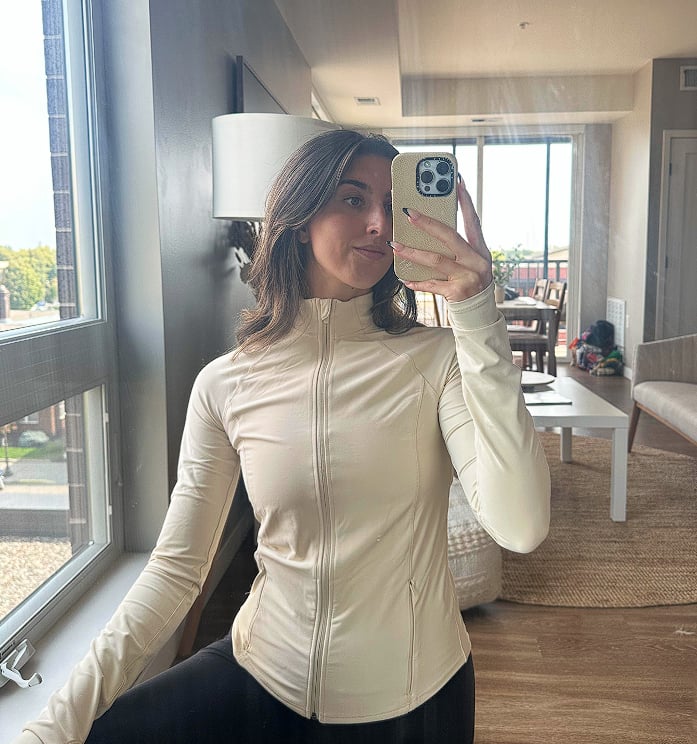 If you're a regular TikTok user, you likely remember the viral activewear sensation that took over last year: a figure-hugging activewear jacket from a popular high-end activewear label. The jacket's design wasn't groundbreaking, but it captured the attention of social media enthusiasts due to its ability to accentuate curves and create the illusion of a slimmer waist. More specifically, TikTokers praised it for providing the allure of a "BBL" (Brazilian butt lift) but. crucially, without surgery.
You might also recall that this jacket came with a hefty price tag, retailing for more than $100 — a sentiment that reigns true to this day. The good news is that numerous retailers offer similar versions that deliver the same results. One such option can be found at Old Navy. The brand's PowerSoft Full-Zip Jacket ($55) boasts an almost perfect five-star rating and rave reviews. To see if it's worth the hype, I scooped up the beige version called Cozy Cashmere in my usual size medium.
Ahead, I break down my thoughts about it, so you can determine if you need to buy it, too.
What I love about the Old Navy PowerSoft Full-Zip Jacket is that it's lightweight, soft, and has a sleek look that's particularly noteworthy for activewear. When I wear it with high-waisted leggings and over a workout top, it exudes a put-together look that's versatile enough for both casual daytime-wear and low-impact workouts.
I also appreciate its thoughtful design, which includes secure zippered pockets for essentials like keys, a fabric cover over the top zipper to prevent rubbing against my skin, and thumbholes for added comfort and wrist coverage for extra warmth when temperatures drop. It even has a vented back for airflow, which is a game changer for those like me who easily overheat.
What's worth noting about this jacket is that numerous shoppers in the reviews section have commented that it runs on the smaller side. (It fit as expected to me.) To ensure you get the right fit, it's advisable to refer to both user reviews and the brand's size guide (which you can find above the "add to bag" button on the jacket's product page). As of now, an overall summary of user reviews says that it tends to be smaller in the chest and has shorter sleeves but is otherwise consistent in terms of sizing.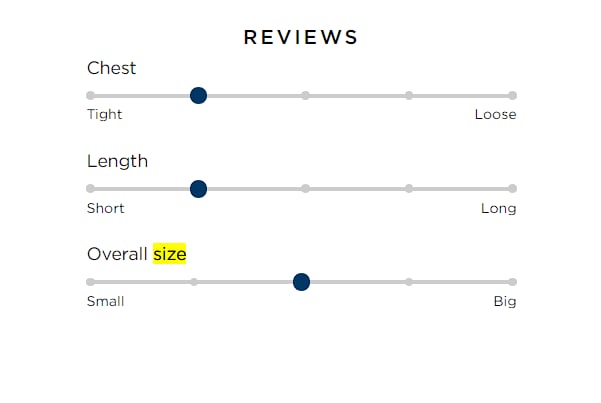 This activewear jacket is perfect for individuals seeking a reasonably priced yet top-notch activewear option. Having owned and worn both the high-end and the more affordable versions, it's a great dupe, largely due to its features, such as thumbhole cuffs, zippered pockets, and a back vent for airflow.
This jacket comes in sizes XS–4X and extended sizing for tall and petite shoppers.
It comes in four colors: beige, navy blue, pink, and black.
It's made of 77 percent polyester and 23 percent spandex.
The brand recommends machine washing it on a cold cycle and tumble drying it on low.
Image Source: POPSUGAR Photography / Marisa Petrarca