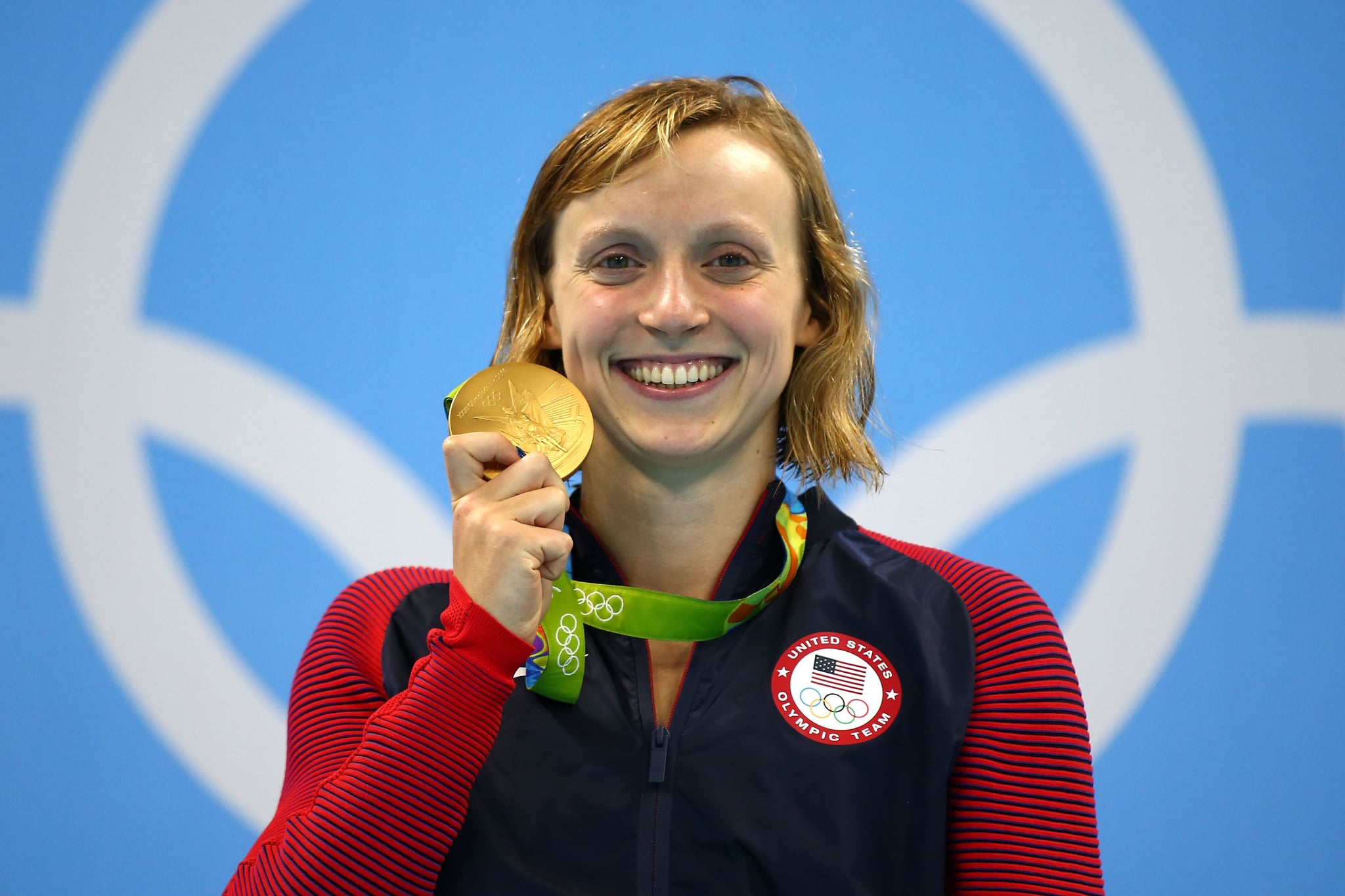 American swimmer Katie Ledecky became a household name at the 2016 Rio Olympics, where she clocked astonishing times in the pool and ultimately became the most decorated female athlete at the Games. But just how many Olympic medals does she count among her collection? To date, Katie has won an impressive six Olympic medals, five of which are gold — a tally she hopes to grow at the 2020 Olympics in Tokyo.
Katie was just 15 and the youngest member of Team USA when she took home a gold medal in the 800m freestyle event at the 2012 Olympics in London. Four years later in Rio, she cleaned up, scoring four gold medals in the 200m, 400m, 800m, and 4x200m freestyle events. She also won a silver medal in the 4x100m freestyle relay.
Though the now 22-year-old has yet to qualify for Tokyo (the Olympic trials are in June), things are already working in her favor. In a previous interview, Katie told POPSUGAR, "The 1,500 freestyle is now an Olympic event, and that's one of my best events, so that just means I'll be able to swim that in the Olympics hopefully."
Until then, Katie is training and regularly competing, and though she had a difficult run at the 2019 FINA World Championships — where she was in and out of the hospital with an illness — she still emerged with three medals. In Tokyo, it's almost inevitable that she'll make the podium again.