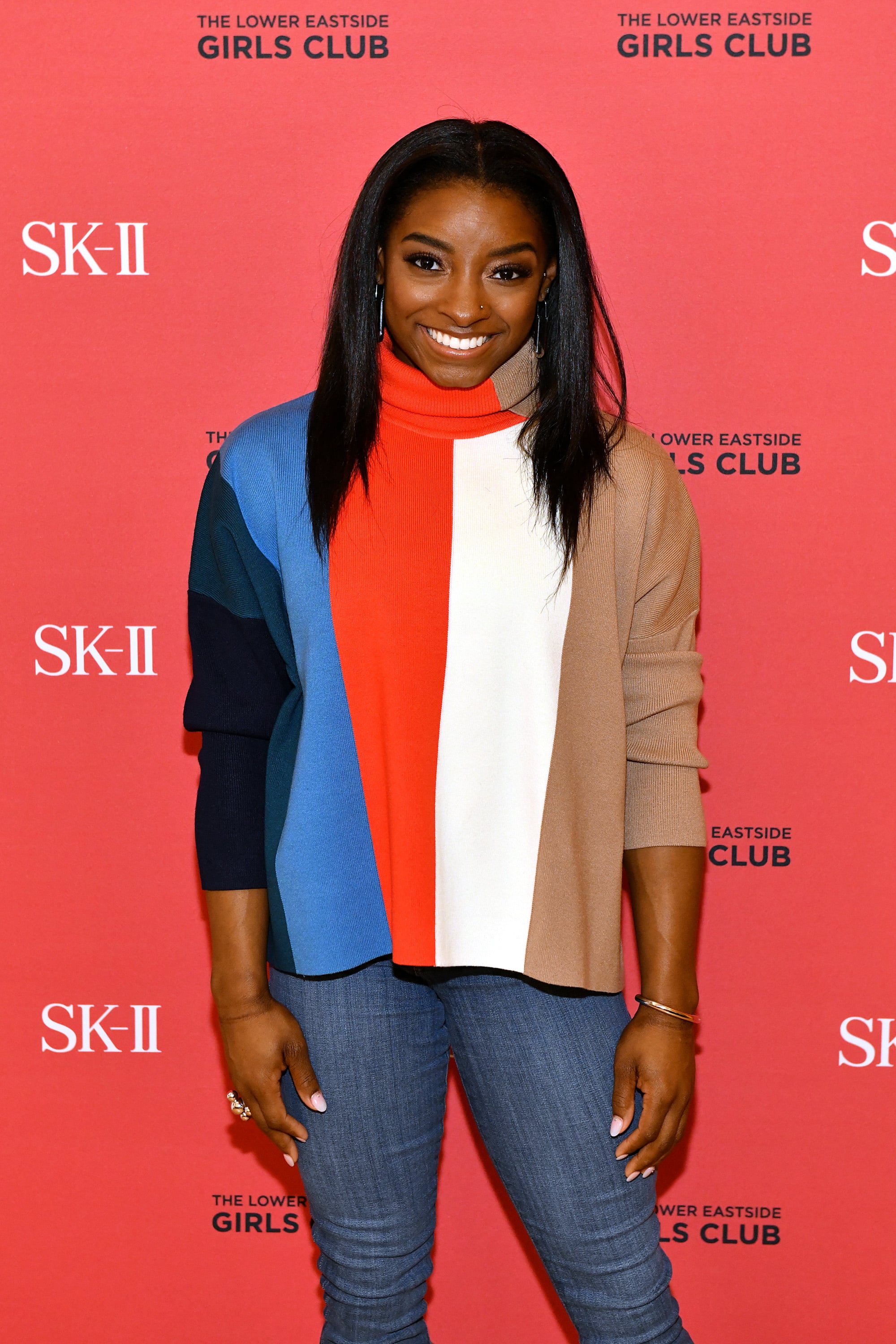 There's no denying that Simone Biles's talent is out of this world, and naturally, when you're thriving, people are going to try and stop your shine. A few weeks ago, Simone penned a letter discussing the competition of beauty in partnership with SK-II to challenge beauty standards. She explained that her experience with beauty ideals has become "the competition I didn't sign up for" and "almost a daily challenge for me." Simone expressed that people have felt the need to define her based off their own definition of what's beautiful, explaining that the negativity she's received toward her body and how she looks in uniform, dresses, and bikinis has affected her.
"In the beginning, I would go look through the comments, and I would cry, or maybe I would comment back to some," she said in a recent interview with Good Morning America. She went on to explain that the people who make negative remarks about her comment for attention, and she is no longer expending her energy engaging with them. She does have better things to do like continue to execute skills never performed before and shatter her own records.
She no longer dwells on the negative comments nor does she internalize them, she explained in the interview. "At the end of the day, they don't know who I really am, rather than looks and what I've achieved," she said.
Since her rookie year, she's grown as an individual and said that people like Chrissy Teigen inspire her to not care about what people think of her. Her Olympic teammate Aly Raisman has also been a source of strength and inspiration for Simone. "She always told all of us that we are beautiful, [it] doesn't matter what you look like, but your soul is beautiful. And then that leads to the outside, and you start glowing. And that really resonated with me."