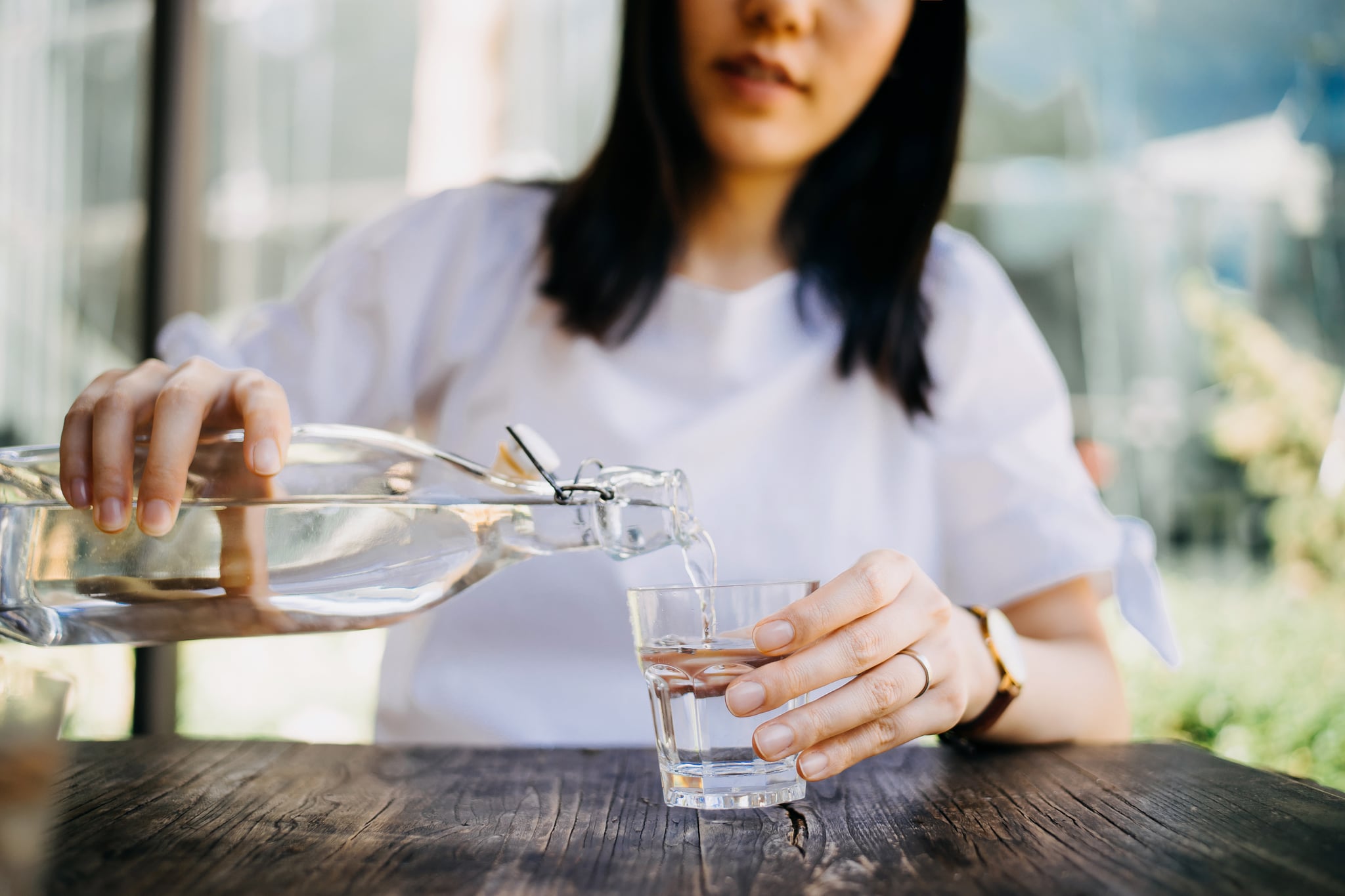 So, you're considering intermittent fasting as your new year, healthier me commitment, but you're wary of how not eating for long periods of time could affect you? First of all, we applaud your commitment to doing the research before diving in.
While eating exclusively during a four-, six-, or eight-hour window every day — and abstaining from eating for an extended period for either 16, 18, or 20 hours — has been said to help lower the risk of diabetes and other diseases, improve blood sugar levels, extend life spans, and improve memory and weight loss, there is a risk of unfavorable side effects like dehydration, irritability, cravings, low energy, and headaches.
Getting discouraged by low energy definitely doesn't fit our new year, new me vibe. Luckily, our two expert sources have your back. The following preventive measures will help you avoid the negative side effects of intermittent fasting so you can feel your best.
Keep Busy With a Pre-Planned Schedule
Having a plan in place is the key to intermittent fasting, Luke Corey, a registered dietitian and sports nutritionist with Mayo Clinic Sports Medicine, says. This includes "when your fasting starts, when it ends, and everything you are going to eat during your eating window."
Keeping busy will distract you during sometimes challenging fasting periods. If you are just sitting and thinking about how hungry you are, you'll get irritable and possibly tempted to cheat, Corey says.
Pauline J. Jose, MD, a specialist in family medicine and member of the pH Labs health team, agrees: "It really boils down to using your better judgment and applying a little discipline to your routine."
Drink a Lot of Water
It's easy to forget to drink water when you're so focused on fasting. To avoid dehydration, Corey suggests consuming half of your body weight in ounces of water.
"For example, someone who weighs 150 [pounds] would need to drink at least 75 ounces of fluids daily," he confirmed. This amount should be consumed throughout the day — fasting periods included.
Push Your Protein Intake
Another side effect of intermittent fasting is muscle loss, because you're eliminating a whole meal, and in return, protein intake often decreases.
It's important to make a conscious effort to consume more protein than normal during your feeding period — whether that be animal-or plant-based.
In need of inspiration? Corey suggests a salad with grilled chicken for lunch, salmon with dinner, and greek yogurt with your snack.
For those on-the-go days, he suggests packing a protein bar (with low or zero added sugar) or protein supplement that could add that beneficial nutrient quickly and conveniently.
Get Active and Exercise Daily
Dr. Jose notes that exercise, which can encourage a positive sleep cycle, will also help you get adjusted to your feeding and fasting schedule.
Corey also stressed the importance of getting active at least three times a week for a minimum of 45 minutes each time, to maintain good health and burn calories — he suggests mixing in both cardio and strength training right before you are scheduled to eat.
"The risks of working out early in your fasting period and not eating for a few hours is the breakdown of lean muscle, as well as early-onset hunger that would make waiting to eat rather excruciating," Corey explains.
If you prefer to get active with some food in your system, Corey confirms it's OK to do so in the middle of your feeding period. This way you can snack before you exercise and eat after, too.
Click here for more health and wellness stories, tips, and news.
Image Source: Getty / d3sign