We spoke to Williams ahead of his epic attempt
On 25th May 2019, Saucony ambassador and ultra-runner James Williams will start an attempt to break a world record, running from the bottom of the UK to the top – Land's End to John o'Groats. In this test of human endurance, he'll need to run around 100 miles a day, sleep for around four hours per night and complete the challenge within nine days, two hours and 26 minutes.
We caught up with him before his feat of endurance
MR Why have you decided on this particular challenge?
JW I've wanted to run from Land's End to John o'Groats for a number of years. That's because it is one of the classic journeys in the UK. Much like people say about going to Timbuktoo. Land's End to John o' Groats is an almost mythical journey.
Whilst discussing it with my wife (on our honeymoon), I decided that if I do it, why not see if I could realistically attempt the record. The past 18 months of training has made me believe that I can break the record. So here I am!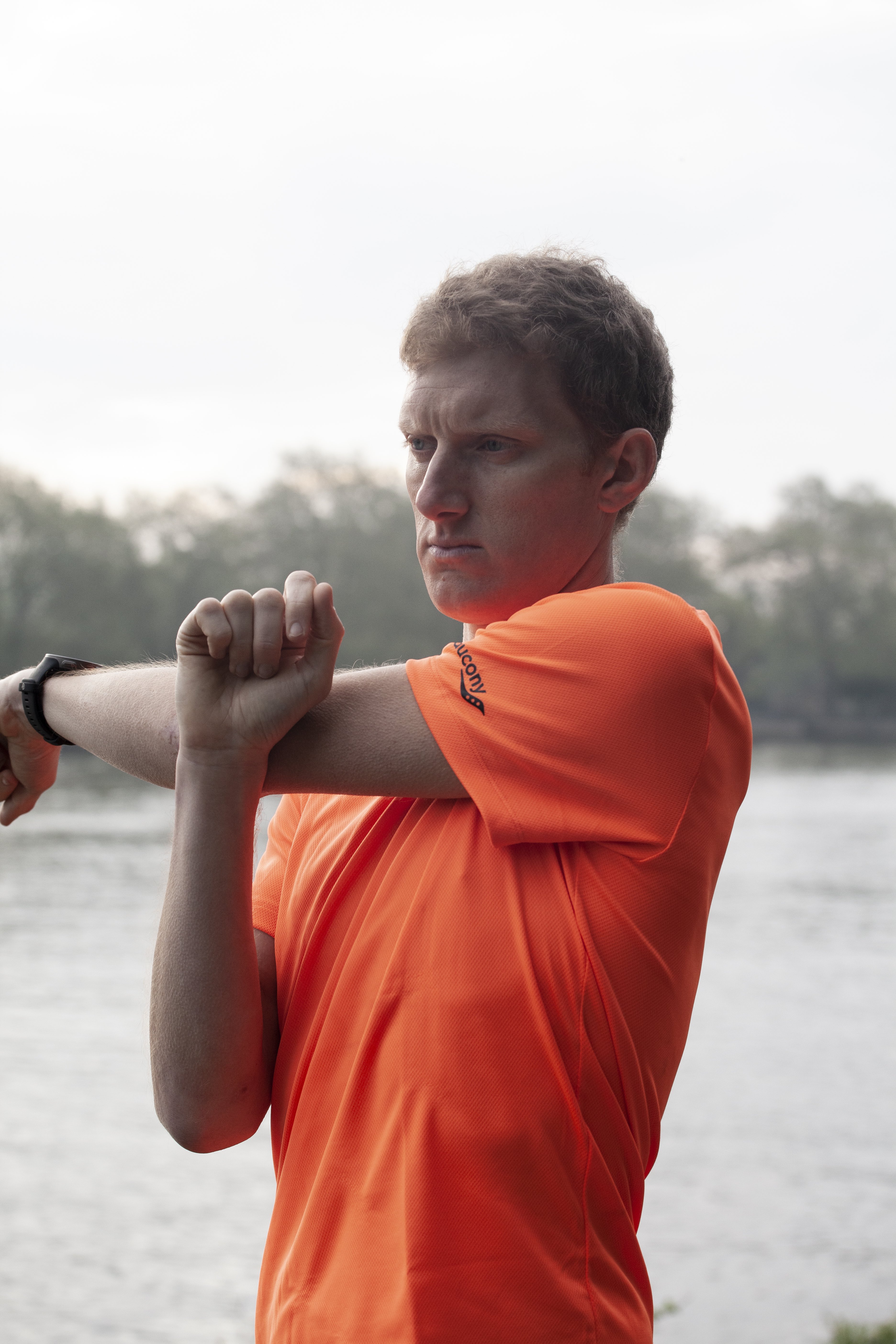 MR What's been the biggest difficulty in preparing? 
JW Trying to fit extremely high mileage whilst also having quality time with my family. We've had to make tough choices as a family, which has meant that I've not seen as much of my family as I want. But we've also tried to get round this in a number of ways. For instance, I wake up at 4am most days so that I can get my long runs in whilst people are sleeping. I get back almost every single evening to put my daughters to bed and have dinner with my wife. And I have Sundays off as a rest
 MR What do you anticipate as being the toughest element in the attempt?
The psychological factor is going to be the biggest part to contend with. I keep thinking that when I hit Scotland, I'm still barely halfway. Which boggles my mind a little bit!
MR It's by far from a soft record. Do you have a target time in mind?
JW I am attempting to break the record which is currently 9 days, 2 hours and 26 minutes. My plan 'A' is to give me buffer of about 24 hours. But this is because I know that not everything will go perfectly. So this gives me time, if needed.
MR Are you making your data available for public viewing? (i.e. can people follow you in real-time?)
Yes. All my data will be uploaded to my Strava profile – https://www.strava.com/athletes/8348550
There is a live tracker which people can follow – http://live.opentracking.co.uk/lejog19/
 My Instagram, Twitter and Facebook profiles will also be updated throughout
People can also visit my website to find out more about my attempt – https://www.jamesrunsfar.com/lejog-2019. And if they sign-up with their email, they'll get a free training plan template to plan their own adventures!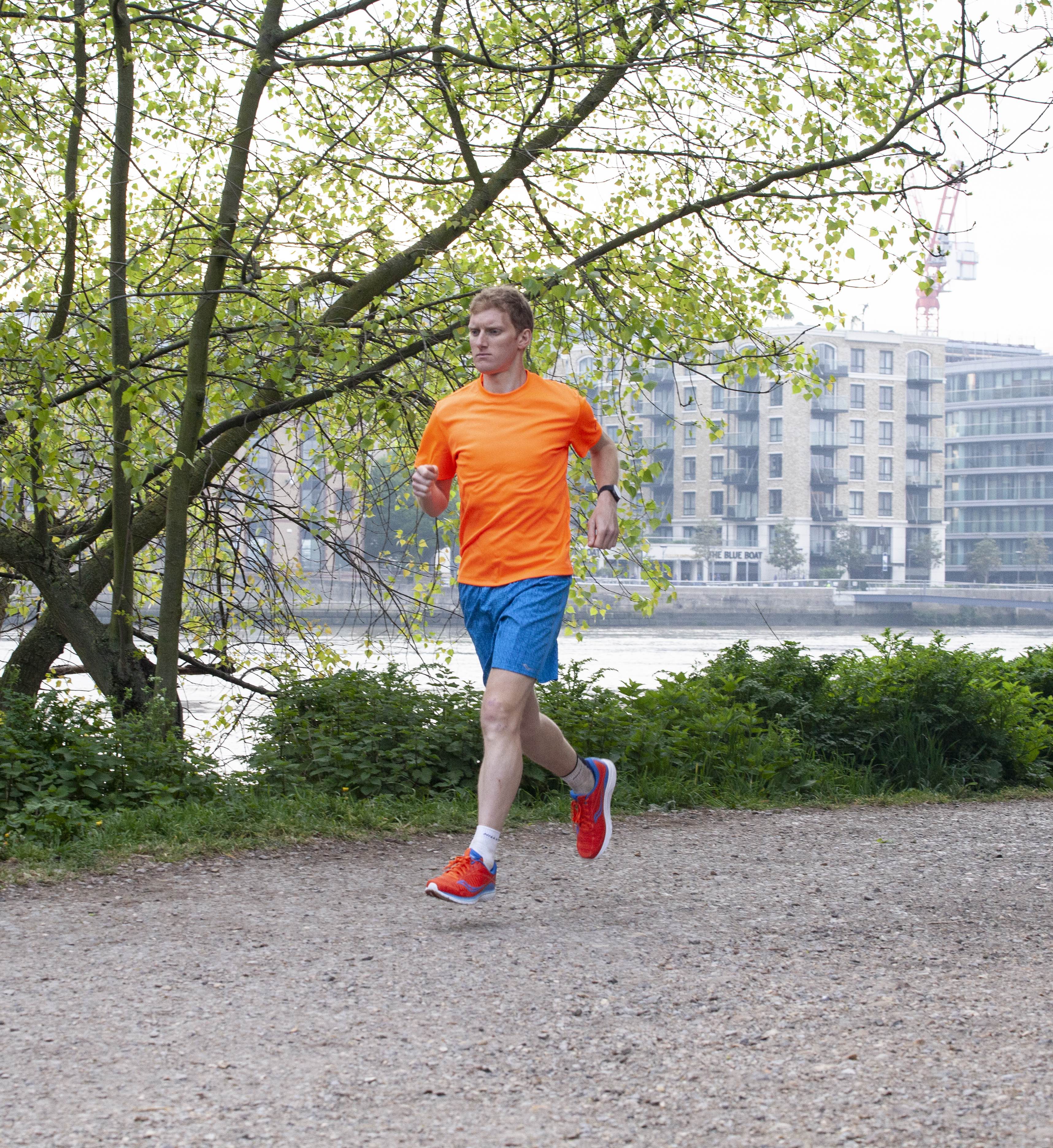 MR What's your training been like in preparation?
JW I've been planning for this for the last 18 months and training specifically for the last 12 months.
For the past 6 months, I've been waking up at about 4am each morning to get long runs in. And I've been averaging around 200 miles per week since Christmas. My biggest weeks have been 300+ miles. And the biggest training weekend including 80 miles on the Saturday and 80 again on the Sunday. With my support team there helping out.
There's a huge amount of training. But also a massive amount of logistical preparation – I'll have two motorhomes, a cyclist, huge amounts of food and drink. Efficient route navigation will also be critical. And so I've been doing all of this alongside the physical training.
MR You're rotating Kinavara's for the attempt: what works for you in this shoe?
JW I've used the Kinvara for about 6 or 7 years and loved them. They're lightweight, fit my feet perfectly and are a great all-round trainer. I also think they look great. One of the Kinvara 10 models looks more like a lifestyle shoe, so I can get away with wearing it around the office and when I'm out with friends!
• James Williams is a Saucony UK athlete and an avid wearer of the Kinvara 10. You can follow the progress of his world record attempt at www.saucony.co.uk and www.jamesrunsfar.com