There is so much amazing yoga in Greater Palm Springs, it's easy to book your schedule with back-to-back vinyasa and power classes. But travelers would be remiss not to also schedule an outdoor adventure or two. After all, yoga really starts when we step off our mats, right?
The beautiful desert landscape provides the perfect backdrop for mindful activities of all speeds. From hiking to watching the landscape fly by on an aerial tram, there's a must-do activity here with your name on it.
Desert Adventures Red Jeep Tours & Events
Desert adventures! The tagline of Desert Adventures Red Jeep Tours & Events says (almost) everything you need to know. The premise is simple: Choose your trip (Joshua Tree National Park and the San Andreas Fault, to name a few), book a sexy red Jeep, and put on your explorer pants. The tours vary in length of time, but you'll want to reserve at least an afternoon. Your adventure guide won't just cart you around, but will rather provide opportunities for short hikes and walks, and plenty of photo ops. Gather a group and split the cost!
Palm Springs Aerial Tramway
Pop quiz: Where is the world's largest rotating tramcar? OK—obviously it's in Palm Springs. Hop on and enjoy the ten-minute ride to Mountain Station, which looms at a breathtaking 8,500 feet altitude. The views of Coachella valley are stunning, but there's also plenty to do at the top (including a chill café and a fine-dining restaurant). The tram will run at the top of every hour, and more frequently as needed. Plan for a line on blue sky days.
Bump & Grind
Four fast and hard miles of trail, gorgeous views, and a killer trail name: It's easy to understand why Bump & Grind is so popular among locals, tourists, and day adventurers. With just over 1,100 feet of elevation gain, this will get your heart rate pumping (and bumping, we guess). Consider this more heated power vinyasa, less blankets-and-bolsters restorative.
The Living Desert Zoo & Gardens
Animals and plants exist in harmony in nature, so why wouldn't they in a zoo environment? Living Desert has combined both a botanical garden and true zoo experience that's, as they say, "wonderfully wild." But what really makes Living Desert so special is its dedication to conservation efforts. This organization doesn't just talk about the importance of environmentally-conscious actions; they walk the walk by supporting field research, wild animal reintroduction efforts, and education-based community conservation. We dig.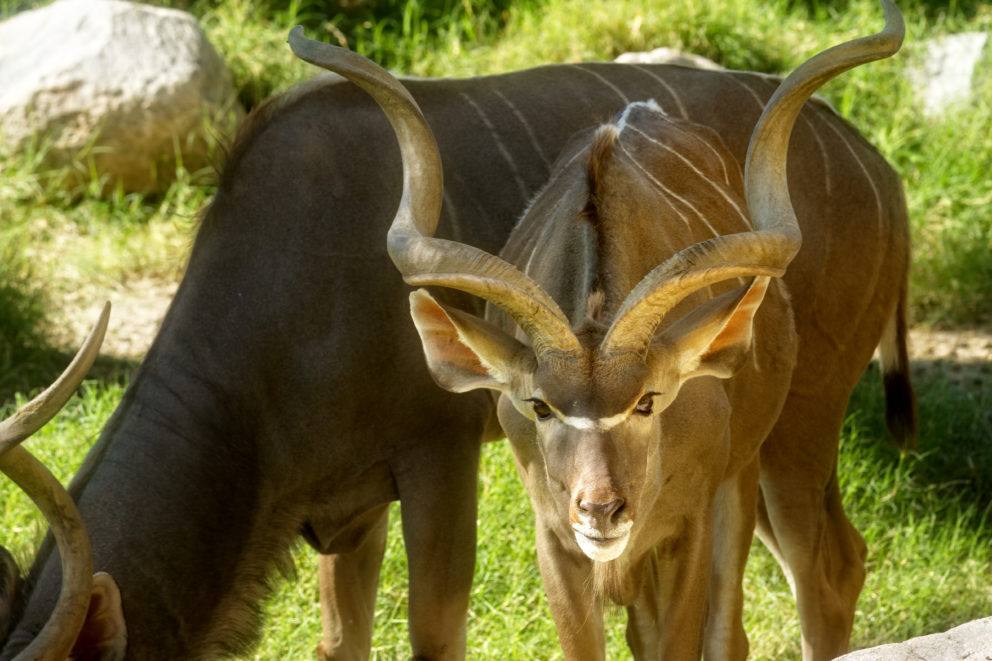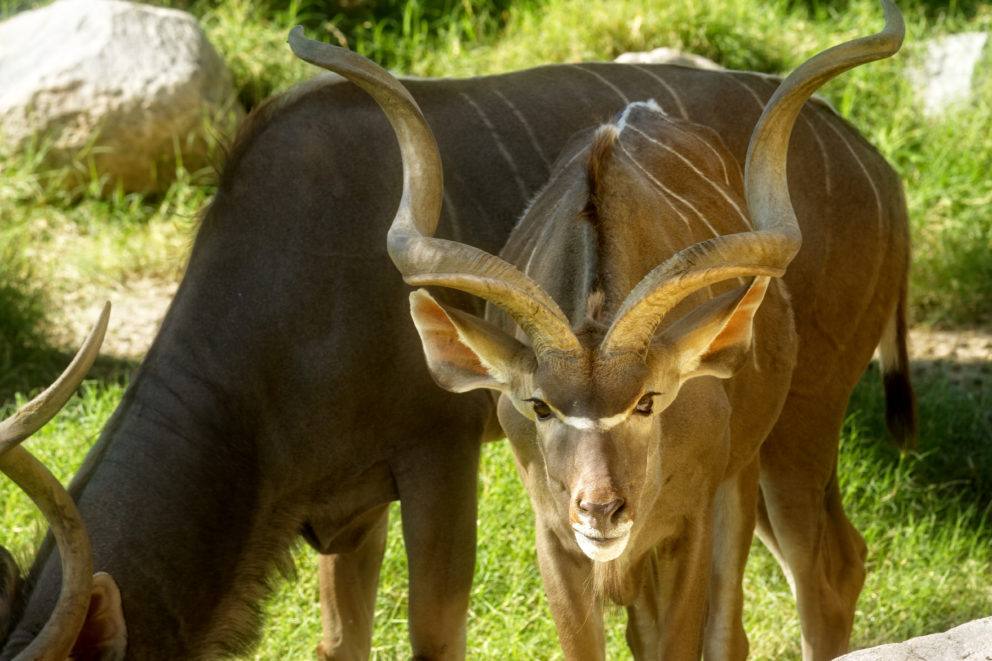 The Cross
Dogs allowed! Wildflowers everywhere! 2.6 sweet miles! The Cross is a perfect opportunity to catch up with a friend, or relax in a quiet moment alone. It's an out-and-back, and be aware: many hikers say it was more challenging than they were expecting. Bring your camera for the views, and pack your good humor. It can be crowded during peak weather.
Big Wheel Tours
Go on a professionally-guided Jeep or bike tour, or rent a bike yourself and choose your own adventure. Big Wheel Tours offers a great variety of options for outdoor playtime. We like the option of grabbing a helmet and sunscreen and touring with a group of friends. Bike nerds will appreciate the fact that you can choose your wheels from their large selection online. And yes: There are road bikes, mountain bikes, and fat bikes. Don't forget to take stretch breaks (Pyramid pose will work wonders for your calves).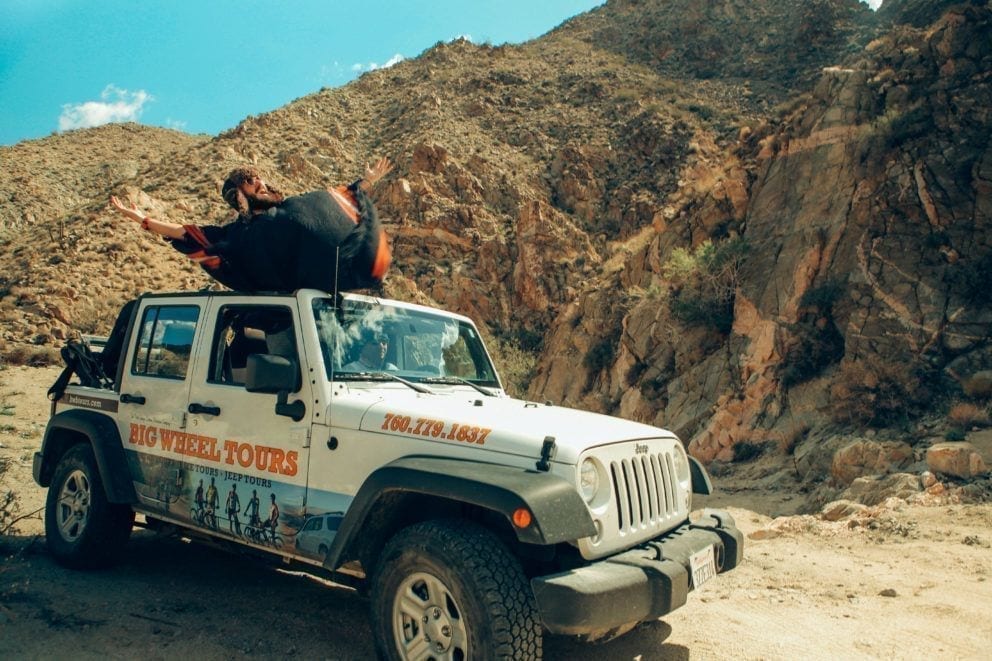 Tallgrass Hiking Tours
For those who prefer to sightsee on two feet, Tallgrass Hiking is a totally customizable option for taking it all in. Go solo or gather a group. Choose something easy or strenuous. Explore local wildflowers or marvel at stunning mountain views. Our very favorite part about this company is their mantra, "The desert and mountain trails speak to those who listen."
Indian Canyons
For serious hikers and those just looking for a good 'gram moment. There are over 60 miles of unique trails and treks at Indian Canyons. The trails progress from easy and short to hot and long: The most challenging is the Hahn Buena Vista, at over 12 miles. This is a self-guided experience, so always prepare: Bring plenty of water, snacks, wear appropriate gear, and be mindful of the heat!
La Quinta Cove
A favorite among mountain bikers, La Quinta Cove offers a 3.6-mile gem of a trail. There's just shy of 400 feet elevation gain on this trek, which makes it doable for less-experienced hikers (translation: It won't leave you breathless). As a bonus, it's easy to get to, and features vistas of palm trees, ocean, and mountains. Go ahead: Try not to strike a spontaneous tree pose.