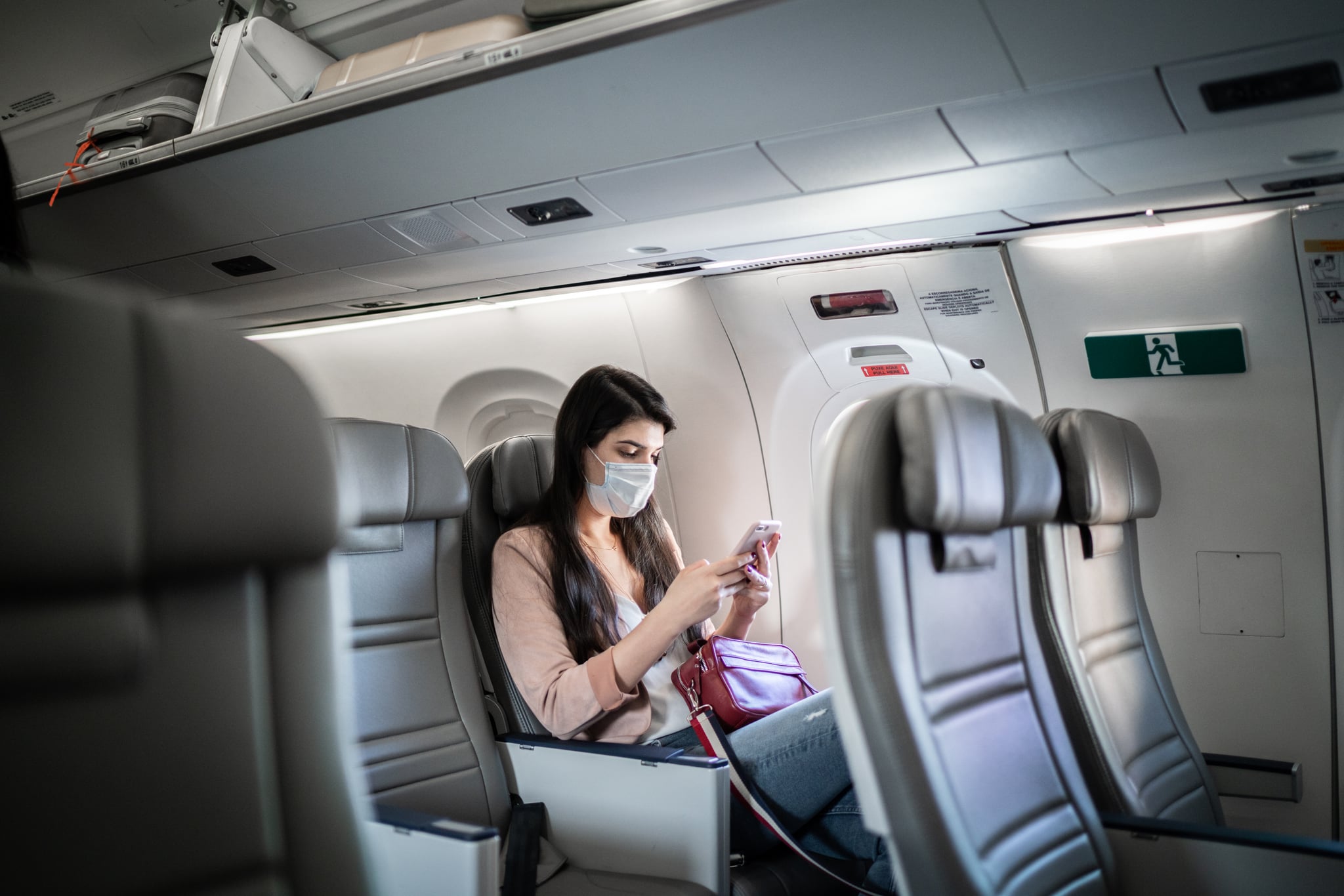 Days after the Centers For Disease Control and Prevention extended the federal mask mandate for airplanes and public transportation, a federal court in Florida has struck it down. Explaining the decision, U.S. District Judge Kathryn Kimball Mizelle said that the CDC exceeded its authority in instituting the mandate and failed to justify its necessity. At the heart of the decision was the judge's view that the CDC had violated the Administrative Procedure Act (APA), which ensures that the executive branch of government (under which the CDC falls) must follow protocol when changing policies and issuing regulations, according to the New York Times.
The ruling comes after the CDC recently extended the mask mandate, which was set to expire on April 18. The two-week extension was to end on May 3, giving the agency time to determine the danger posed by the BA.2 subvariant, said Ashish K. Jha, the White House COVID response coordinator, in an interview with the New York Times. For now, it appears that the mandate is no longer in effect, though the Justice Department could appeal the decision and ask the judge or an appeals court for a stay, which would keep the mandate in action while further litigation proceeds. Alaska Airlines is reportedly the first airline to announce that face masks will be optional.
Even before the new ruling, it's been clear for some time that the airplane and public transit mask mandate was coming to an end. While cases in the US are back on the rise due to BA.2, federal and state governments have been winding down the remaining indoor masking restrictions and the CDC has relaxed its masking guidelines, though private businesses can still require masking for employees and customers.
When it comes to travel, though, the question of masking has always been more complicated, and the news of the mandate possibly ending has left many people are wondering if they should keep masking up. As with many decisions in this new era of the pandemic, it comes down to a combination of factors and a personal choice.
Benefits of Wearing a Mask While Traveling
Over the last two years, we've all learned quite a bit on what face masks can do in terms of protecting your health. As a reminder, a well-fitted face mask protects you and those around you from getting infected with COVID-19, primarily by blocking the transmission of large respiratory droplets, which you emit when you breathe, sneeze, and cough.
N95 are considered the gold standard for COVID-19 protection, especially against more-transmissible variants like Omicron and BA.2. Their protection doesn't stop there, though. "Masks don't just impact COVID-19 but other respiratory viruses as well," says Amesh Adalja, MD, FIDSA, infectious-disease physician and senior scholar at the Johns Hopkins University Center for Health Security. Because of this, you may have noticed that you get fewer colds while traveling in the age of mask mandates. That's likely due to the masks. "Well-fitting, quality masks can prevent the spread or acquisition of COVID and other respiratory viruses for those who are trying to avoid infection," Dr. Adalja explains.
Should I Wear a Mask on Planes and Public Transit After the Mandate Is Over?
The benefits of wearing a mask and the prevalence of the virus in the US, and especially between areas of travel, are two factors to consider when you're deciding whether to continue wearing a mask on planes and public transit. Additionally, "people should consider how hard they are trying to avoid COVID, what their risk factors are for severe COVID, or whether they have to be COVID negative for an event," Dr. Adalja says.
Another component to note is the quality of air ventilation. "Planes, because of their ventilation, are a lower transmission risk than most other activities that are done mask-free," Dr. Adalja explains. A 2020 study from the Department of Defense found that the risk of COVID-19 transmission through the air was reduced by 99.7 percent on airplanes due to high air exchange rates and HEPA-filtered recirculation, among other factors. While other forms of transportation, such as trains, subways, and buses, don't have quite the same quality of air filtration as airplanes, you're also likely to travel on them for shorter periods of time. You can also open the windows on buses and some trains to improve air flow and decrease your risk of infection.
Ultimately, masking up on planes and public transit is likely to become an individual decision. "People should individually make risk calculations and decide if they want to wear a mask or not," Dr. Adalja says. "There is no one-sized fits all answer because it is based on each individual's risk tolerance." If you do choose to mask up, he notes that one-way masking — wearing a mask when those around you are not — works "very well," especially with high-quality masks like N95 and its equivalents, such as KN95. Two-way masking is more effective, of course, but one-way masking will still provide protection. "When healthcare providers see patients with tuberculosis, one way masking is effective," Dr. Adalja says.
Given the effectiveness of plane ventilation and one-way masking, it's Dr. Adalja's opinion that a government-issued mask mandate is no longer necessary. "COVID is an endemic respiratory virus and there will always be some baseline risk of COVID with any activity that involves social interaction," he explains. While opinions vary, the CDC continues to recommend masks on planes and public transit to protect from COVID-19. Whether the mandate ends now or in the near future, consider your personal risk factors and decide what choice is best for you and the people around you.