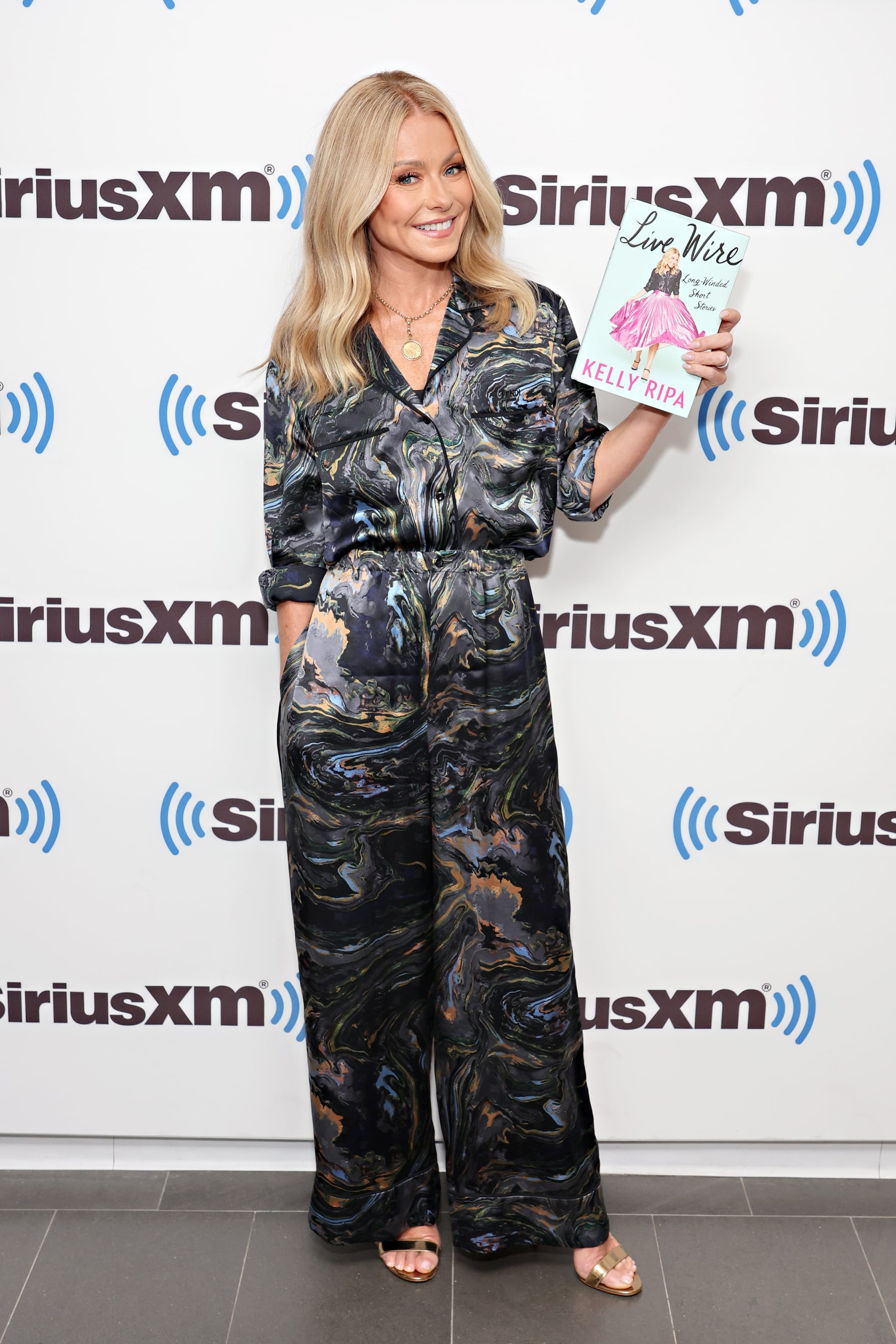 Kelly Ripa has often put on a happy face as one of the nation's most recognizable morning-talk-show hosts for years, cohosting "Live With Regis and Kelly" with the late Regis Philbin for a decade. But as she revealed to Entertainment Tonight in a preview of her new book, "Live Wire," having to face the cameras every morning isn't always easy. "I have a severe case of social anxiety disorder, and I tend to say awkward or inappropriate things when under duress," Ripa writes. "People think that because I'm an extrovert on television I am one in real life. Surprise. That's why they call it acting."
Despite her "professional working relationship" with Philbin, Ripa says her time spent filming "Live" did not help her mental health. The misogyny that many women in media face also made matters worse. "At that time, a pre-#metoo #timesup time, a pre-women belong in the room where decisions are being made time, I. Was. Miserable.," Ripa says.
"I sometimes want to cry in the middle of the show."
Ripa describes in the book how anxiety and depression manifest in her day-to-day life. "I have a hard time getting out of bed in the morning. I almost always wake up crying at the thought of having to go to work. I feel like I'm in physical pain. My hair hurts. I have no energy at all. I'm very easily distracted," she says. "When I'm playing with my kids, I feel like I've forgotten to do something at work, and when I'm at work, I feel like I've forgotten to do something for my kids. I cry in the shower. I cry myself to sleep. I cry backstage. I sometimes want to cry in the middle of the show. Sometimes I feel like I can't breathe."
Ripa eventually sought professional help, and she's been seeing the same therapist for more than 10 years now. "I had spent ten years focusing on my marriage, work life, childhood, and all the things that I wanted to fix about myself," she says, adding that she and her husband, Mark Consuelos, go back and forth on the idea of couples therapy.
Ripa says "Live Wire" is really a "love letter" to Consuelos for all the support he has given her throughout the years. "That's why I dedicated the book to him, because he really has walked through most of my adult life with me. He really is such a great husband, he's a great father, he's a great guy, he's a great friend. That's the greatest thing he is, a great friend," she tells Entertainment Tonight. "That's the thing, if you have him as a friend, you've hit the jackpot."