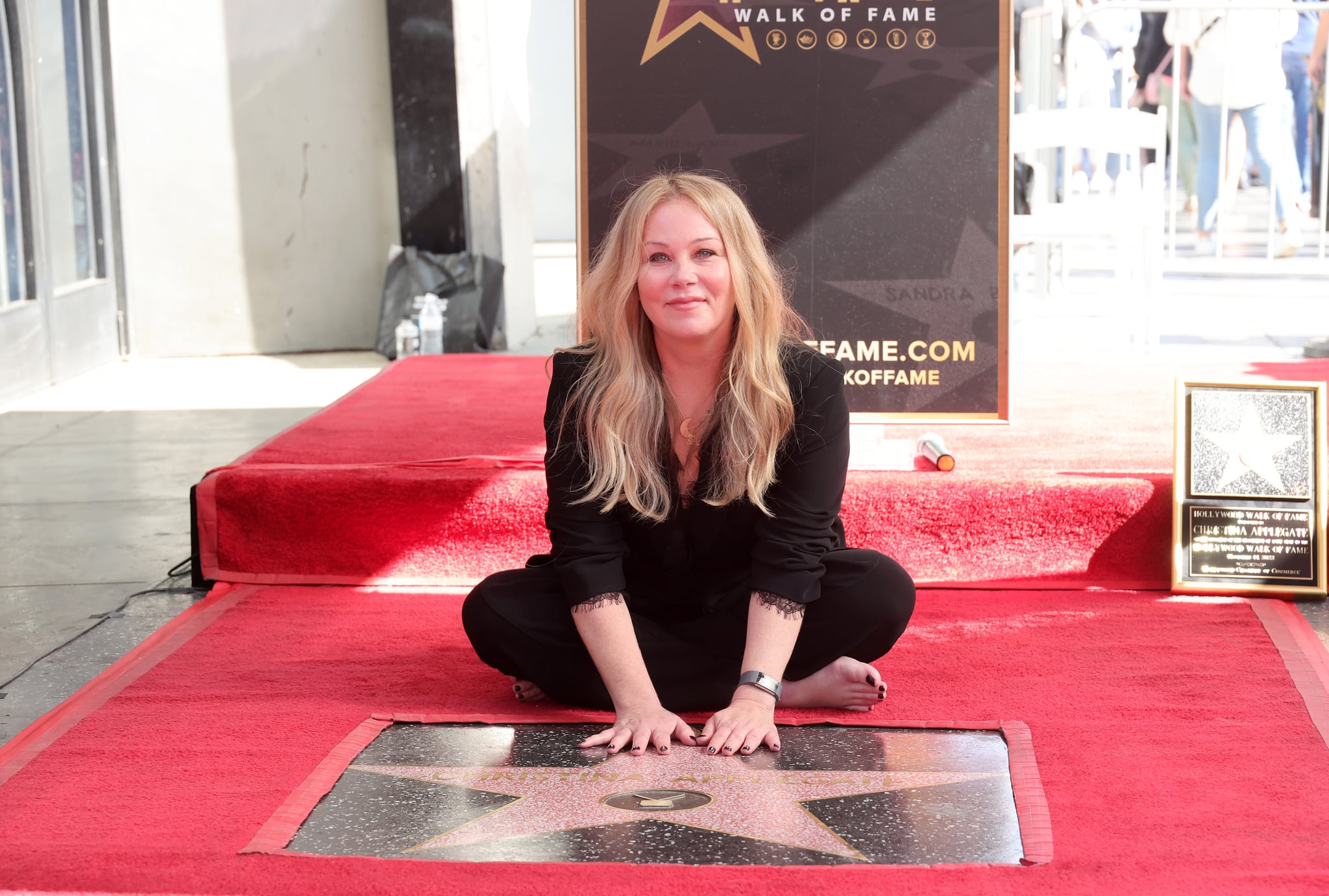 Christina Applegate waited months before watching the final season of "Dead to Me." It's not so much that she didn't want to, but she wasn't sure if she could bear to see herself in a different light. "I don't like seeing myself struggling," she said in an interview with The Los Angeles Times published on Feb. 7. "Also, I gained 40 pounds because of inactivity and medications, and I didn't look like myself, and I didn't feel like myself."
The actor famously filmed the Netflix series while dealing with symptoms of multiple sclerosis, which included tingling, numbness, and trouble walking. Applegate publicly disclosed her diagnosis in August 2021, not long after she was diagnosed while filming the third and final season.
Applegate recently made her first major award show appearance since her diagnosis at the Critics' Choice Awards in January. Though a triumphant moment, some viewers were unfortunately quick to voice their judgments about Applegate's appearance. "Sooooo I made the unfortunate decision to look at some comments on an article from people mag about me and my kids at the CCA," Applegate tweeted, referencing one commenter in particular.
"Of course I told her that it wasn't nice. This was her reply," she continued, sharing a screenshot of a message from an internet troll. "MS didn't make you look that way a plastic surgeon did," the text said, followed by, "And a bad plastic surgeon at that." Thankfully, Applegate was able to laugh off the exchange. "What is wrong with people," she said. "By the way, I laughed."
Applegate previously spoke about the way MS affected her physical appearance in a November 2022 interview with The New York Times. "I put on 40 pounds; I can't walk without a cane. I want people to know that I am very aware of all of that," she said. "If people hate it, if people love it, if all they can concentrate on is, 'Ooh, look at the cripple,' that's not up to me."
Weight gain is not an uncommon experience in the chronic-illness community. Certain disorders, MS included, have the capacity to limit mobility and make everyday movements incredibly painful. That's not to mention common symptoms like fatigue, depression, and anxiety, which can also contribute to weight gain. Medications like glucocorticoids — a type of steroid often used to help reduce flare-ups in people with MS — also list weight gain as a major side effect and can impact fluid retention and fat distribution as well.
Applegate knows this frustration well, describing how hard it was to film the show's last season while dealing with MS. "I was a wreck every day, but most of that wreck would take place in my trailer by myself," she told The Los Angeles Times. Thankfully, she had the full support of the cast and crew: "There were times I'd break down on set and be like, 'I can't, we have to take a break, I need a half-hour,' and everyone was so loving that it was OK."
Applegate did finally watch the show by herself, occasionally stopping when it became too difficult. But over time, it got easier. "At some point I was able to distance myself from my own ego, and realize what a beautiful piece of television it was," she said. "All the scenes I wasn't in were so much fun to see and experience for the very first time."