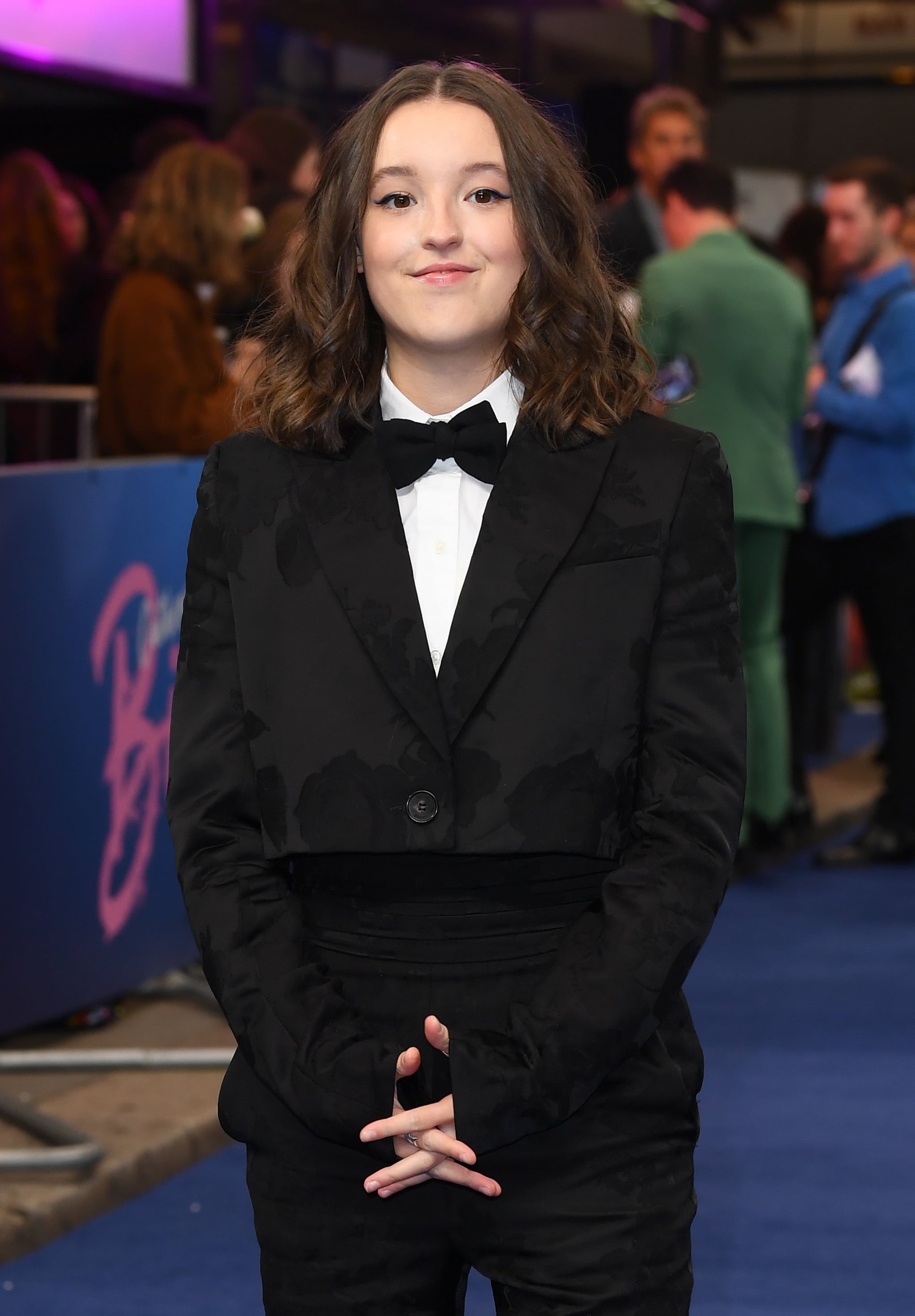 Image Source: Getty / Joe Maher
Bella Ramsey is ready to share a piece of herself on and off screen. As Lyanna Mormont on "Game of Thrones," Ramsey showcased her sparring skills with a dragonglass dagger. Nearly four years later, the 19-year-old actor has taken on a new role as Ellie, a teen trying to survive a postapocalyptic, zombie-infected United States in HBO's "The Last of Us."
Both characters present obvious similarities — notably that they can each kick ass when the situation calls for it. But Ramsey's role as Ellie presents an opportunity for the young actor to have more profound conversations on and off screen, namely around gender and sexuality.
"If you don't want to watch the show because it has gay storylines, because it has a trans character, that's on you, and you're missing out."
In a New York Times profile released in January, Ramsey revealed that she is nonbinary and doesn't mind what pronouns are used for her, but she is OK with she/her. Speaking to GQ in a recent profile, Ramsey said her costar, Pedro Pascal, whose sister came out as trans in 2021, was an excellent conversationalist and "super supportive" when it came to discussing gender and sexuality. "And they weren't always deep [conversations]: they could be funny and humorous, the whole spectrum," she said. "We were just very honest and open with each other."
For Ramsey, acting is an opportunity to go outside of herself and experiment with different levels of femininity. Though, she made it clear that the clothes she wears onscreen don't give others the freedom to misgender her. "This is what bothers me more than pronouns: being called a 'young woman' or a 'powerful young woman', 'young lady,' but I'm just not [that]," she said in the same GQ interview. "'Catherine Called Birdy,' I was in dresses. 'Young Elizabeth,' I was in a corset. And I felt super powerful in that. Playing these more feminine characters is a chance to be something so opposite to myself, and it's really fun."
Ramsey also revealed she wore a chest binder "90 percent" of the time while shooting "The Last of Us." "Which probably isn't healthy, like please bind safely," she said. She added that wearing the binder helped her focus on set.
For some nonbinary, transgender, or genderfluid folks, chest binding can help flatten the chest and reduce feelings of gender dysphoria. The process involves compressing the chest tissue with multiple layers of clothing or kinesiology tape, according to Cleveland Clinic. Homemade alternatives such as elastic bandages, duct tape, or plastic wrap are widely considered unsafe.
According to The Rainbow Project— which aims to improve the physical, mental, emotional health and well-being of LGBTQ+ people — chest binding for more than eight hours at a time can prove dangerous. Per Cleveland Clinic, side effects of wearing binders too long can include pain in the chest, shoulders, and back, itching, scarring, bacterial infections, and shortness of breath. More severe side effects include musculoskeletal and neurological issues.
The first season of "The Last of Us" has received major criticism for changes in the storyline to express more integral queer elements throughout the series. While a vocal few have expressed their hostility toward the changes online, Ramsey isn't bothered.
"I'm not particularly anxious about it," she said. "I know people will think what they want to think. But they're gonna have to get used to it. If you don't want to watch the show because it has gay storylines, because it has a trans character, that's on you, and you're missing out."